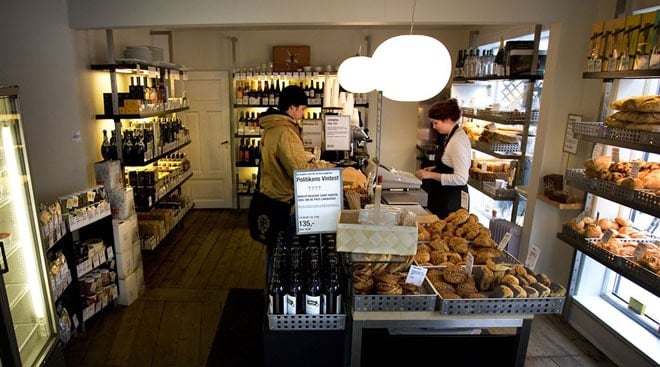 Emmerys
This chain of small delightful shops characterizes itself as a modern grocery store with its own bakery and coffee roasting house. The shops are scattered all over town.

Emmerys is especially known for its excellent organic bread and delicious cakes. But the shops also carry domestic as well as imported specialities.

At Emmerys you'll find deluxe chocolate, organic apples, wines, pesto, tea, coffee, oil, and many other things in the small shops. Everything is top quality and much of the goods are organic.

You can also get a fresh sandwich made to order. Or why not buy a whole picnic basket for lunch or dinner in the open?

Apart from the shop on Vesterbrogade 34, you find them for example at H. C. Ørstedsvej 35 (D6 on the free city map), Store Strandstræde 21 (H6 on the free city map), or Øster Farimagsgade 39 (G4 on the free city map). The opening hours vary a bit from shop to shop but the above are approximate.