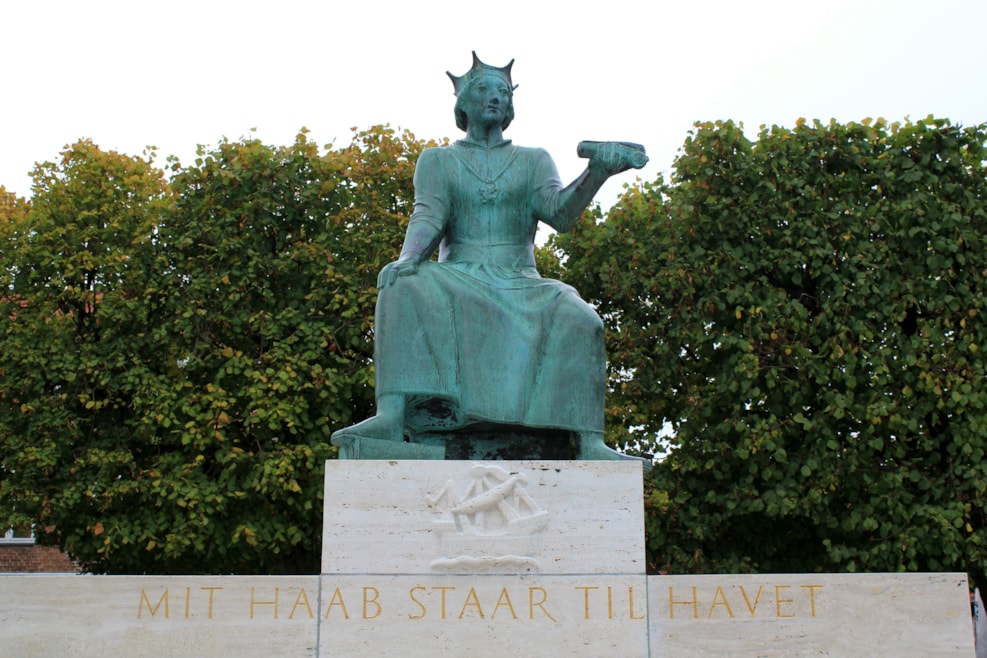 Erik af Pommerns Mindebrønd
"Erik of Pomerania memorial" is situated at the central square Axeltorv in Helsingør. A bronze statue of the king is placed high upon a monumental plinth of limestone, surrounded by a shallow ornamental pool. On the front is written: "My hope stands by the sea". Around the plinth the following text is written: "2 June 1426 King Erik gave Helsingør municipal privileges. At the same time he imposed the Sound Dues and built Kronborg Castle and the Carmelite Monastery. The Sound Dues was abolished 1857. In 1574 and the following years Frederik II tore down the castle Krogen and built in the same place Kronborg castle and fortification. The citizens of the town and Ny Carlsberg Foundation erected this memorial in 1926."

The memorial is designed by sculpturer Einar Utzon-Frank and was revealed in connection with the 500 years jubilee of Helsingør in 1926.