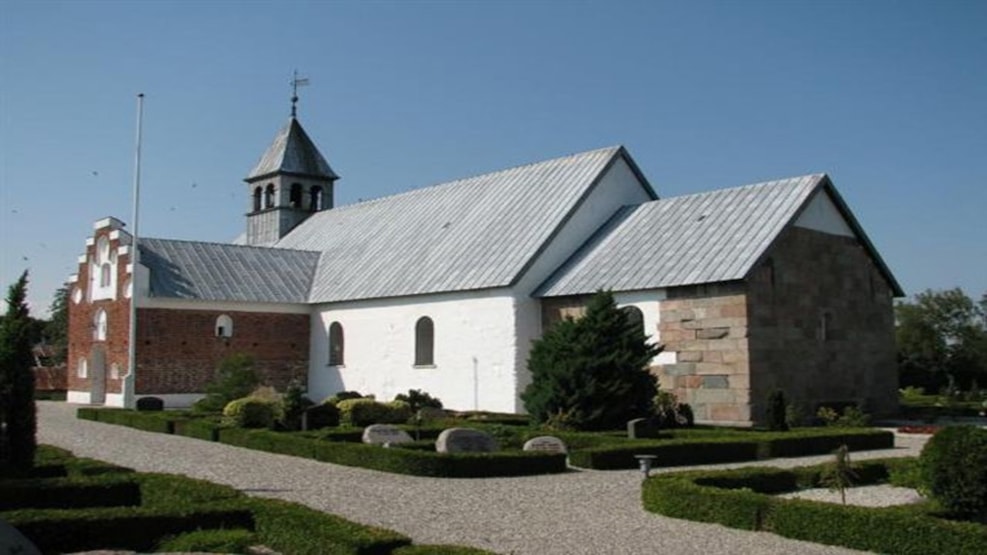 Fausing Church
Fausing lies in a gorge surrounded by moraine hills to the east, south, and west. To the north, the terrain flattens out towards Grund Fjord.
The name Fausing is derived from the old "Faxinge", which means horse. It seems that the hills around the city have the shape of a horse's hoof. The church is located in the middle of the small village.
Fausing Kirke originally dates back to the early Middle Ages, thus the church is from the 12th to 13th century, and the church was thus originally built in Romanesque style with a ship and a choir that was narrower than the ship.
The church differs from many of the other churches in Djursland, because the church got a tower early on, which was in the Romanesque style. However, the tower became included in the church space in the 18th century, and the part of the tower that protruded above the roof of the other church was removed. In the 19th century, the church was fitted with a ridge turret, and after the renewal in 1923, it has carried the church bell.
In Gothic times, the church porch was added.
At a restoration in 1885-86, frescoes were found in the church. However, these were whitewashed in the 1960s.