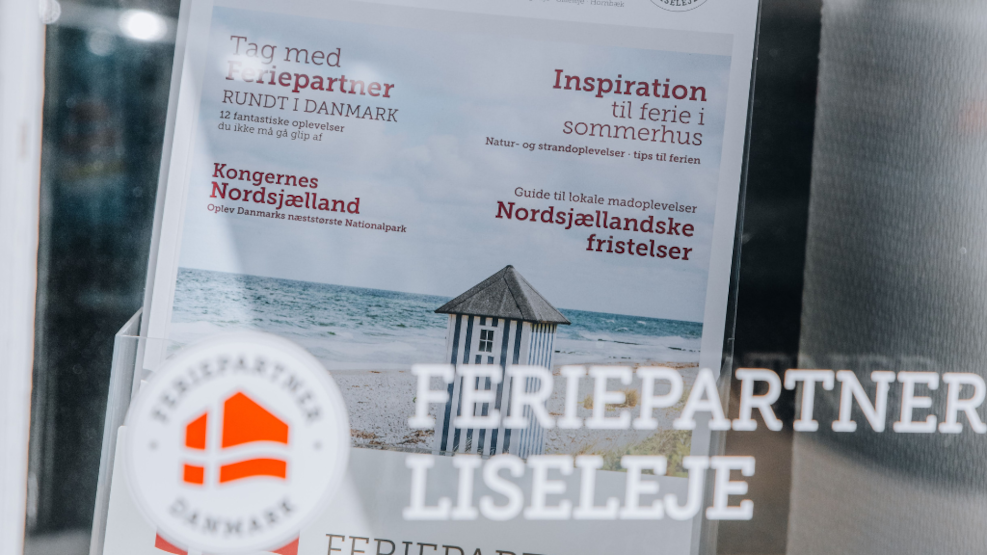 Feriepartner North Zealand | Holiday house rental in Liseleje and Tisvildeleje
At Feriepartner in Liseleje, you can find and rent the holiday home that best suits you and your family. There are holiday homes in many price ranges, both very luxurious and more simply equipped houses.
Welcome to Feriepartner Nordsjælland
Feriepartner North Zealand is your local holiday home rental agency with deep roots in beautiful North Zealand. With over 45 years of experience helping people find the perfect holiday accommodation for their needs.
Whether you dream of a relaxing beach holiday, an active stay in nature, or a cultural experience in North Zealand, Feriepartner can help make your vacation unforgettable.
The offices in Liseleje and Tisvildeleje are open from 10 AM to 4 PM every day of the week during the season. They know what's happening during the summer and in the region and are happy to provide some good advice. They have a key box, so you can get the key to the holiday home even if you arrive outside office hours.
Telephone support is available from 9 AM to 10 PM every day of the week, so you can always contact Feriepartner at your convenience to get answers to your questions, resolve any issues, and ensure your vacation goes smoothly.
The area you're visiting
Liseleje and the surrounding area, including the seaside towns Tisvildeleje, Gilleleje, and the harbour town Hundested, are all located on the North Zealand coast. Here, you'll find kilometres of beautiful sandy beaches, many of which have blue flags during summer. The areas also offer a wealth of cosy restaurants, cafes, and many small farm shops where you can shop for your evening meals.
North Zealand offers plenty of art and cultural experiences right on your doorstep. It's not far from three impressive castles: Kronborg, Fredensborg Palace, and Frederiksborg Castle.
The active and authentic harbour in Hundested can immerse you in art and cultural experiences with a visit to the impressive Sand Sculpture Festival and Backhaus & Brown Glassworks to see the beautiful Glass Ships being made.
Diversity in holiday homes
Feriepartner Nordsjælland offers a wide range of holiday homes and summer residences in all price ranges and with different qualities. Whether you're looking for a luxurious villa by the sea, a cosy cottage in the woods, or a family-friendly apartment in the city, there's something to suit your needs and budget.
Whether you're looking for the ideal holiday home or need expertise on the beauty and activities of North Zealand, Feriepartner Nordsjælland is your reliable partner.
Is a holiday in a cottage not relaxation and cosiness?
At Feriepartner Nordsjælland, all houses include final cleaning. You can also avoid filling your car with pillows, bedding, towels, a crib, and a high chair and instead rent them from Feriepartner Nordsjælland. Book your next vacation with Feriepartner Nordsjælland.