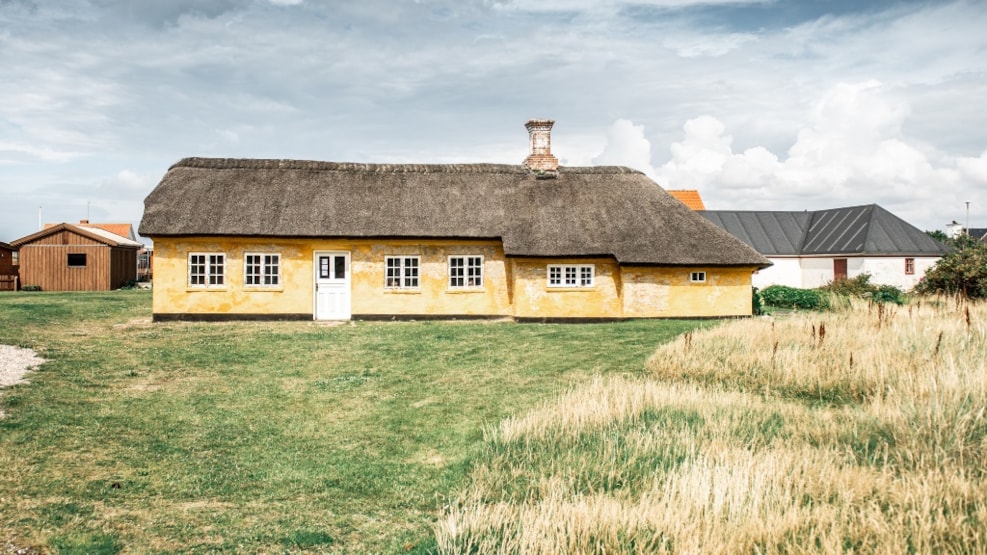 Fisherman's House in Agger - Agger's history in one house
Fiskerhuset in Agger tells about Agger's history, spartan living conditions and building customs on the West Coast. The house exudes atmosphere in the small low-ceilinged rooms.
The house is listed and is in itself a museum object. It was probably built in 1749, this year being carved into a cupboard door in the kitchen and considered the house's baptismal certificate.
The house has an annex, where there is a special exhibition, among other things about life in Agger and how to cope under harsh living conditions. Few places in Denmark have been hit so hard by the forces of nature as Agger.
In the Middle Ages and until 1825, Aggertangen was the only fixed road connection that connected Thy with the rest of West Jutland. That route was of great importance when the studs were to be driven to market to the south.
The agger area was an exposed place where the sea could take a piece of land and even completely flood the seaweed. If you look at old maps, you will find names like Nabe, Bollum, Toft, Aalum and Vester Agger. These are all cities that have now disappeared into the sea.
A direct rupture of the seaweed took place in 1825, but the current Thyborøn Canal was first formed by a storm surge in 1862.
Fiskerhuset is part of Museum Thy.