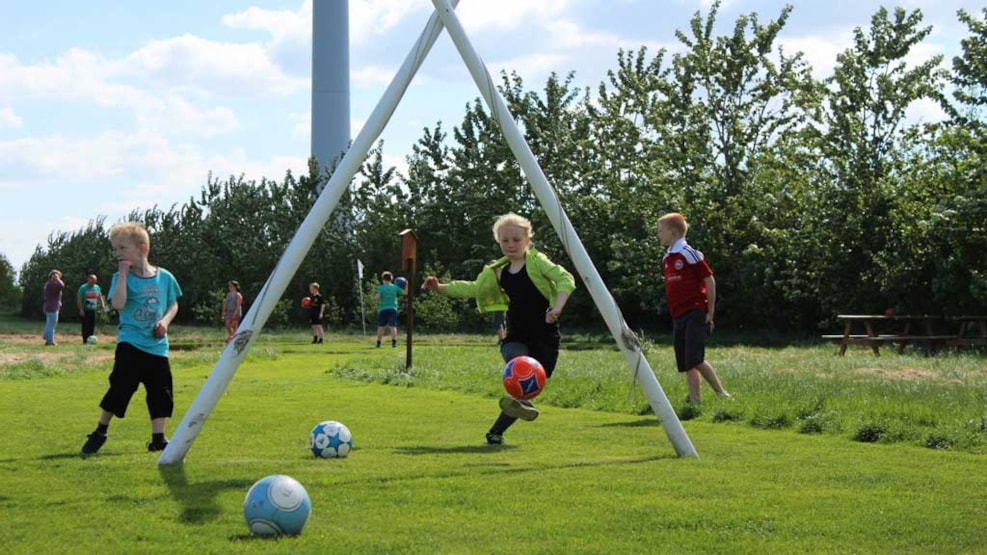 Fonagergaard
Try football golf - an outdoor activity for everybody.
Football golf is a simple but challenging game that everyone can participate in regardless of age. Football golf is a mixture of football, golf and miniature golf.
The course is 45000 square meters and has got 2x18 holes. The ball is kicked through various obstacles in as few kicks as possible. Typically a game takes 1-2 hours.
Football boots may not be used on the course.
Bring your own packed food and drinks and enjoy it in our indoor or outdoor facilities (Handicap friendly). 
BBQ is available.
The course is situated in a beautiful nature area near Praestbjerg Nature Center.
Come and have a fun day.
We offer function rooms, meeting rooms, kitchen, toilets, terrace, grill, sale of icecream, soda, and beer. Our place is suited for all age groups and all types of events and parties. Our place is handicap-friendly.

For further information:
www.fonagergaard.dk