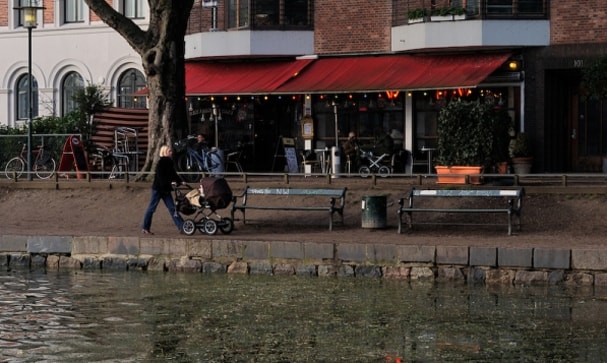 The French Café
The French Café is at the Østerbro end of the lakes in Copenhagen and it has a superb lakefront location. The décor is cream-coloured with gilt mirrors, fresh flowers, and chandeliers. The menu offers French as well as Danish classics.

As soon as the sun is out, Copenhagen's lakes teem with sweating joggers, duck-feeding youngsters, and strolling couples. These three lakes lie as a belt around the city-centre. At one stage they supplied the city with drinking water.

In the morning you can go French and just have a coffee and a croissant, or choose between the regular and the vegetarian brunch. At weekends the sumptuous bruch is spread out buffet-style.