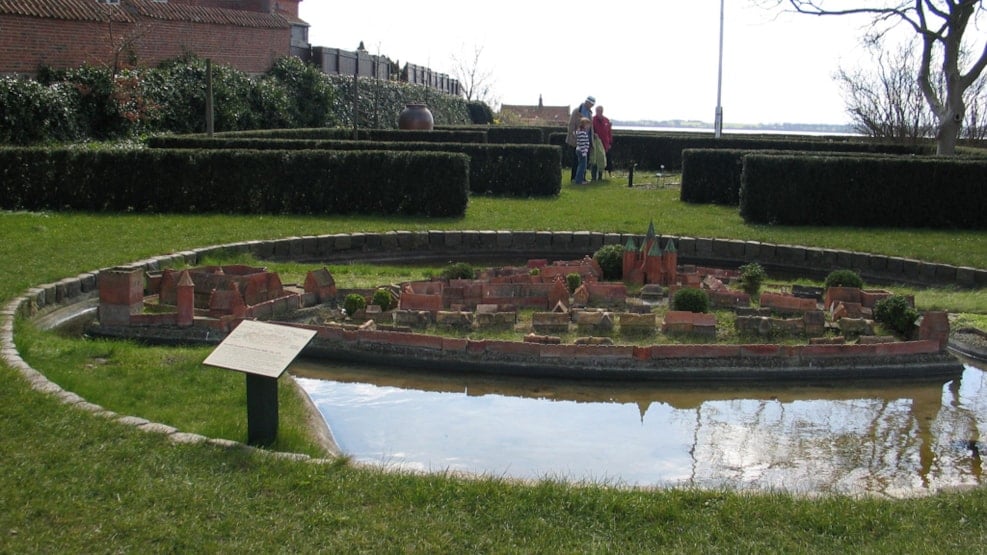 The garden of Kalundborg Museum
The culture-botanical garden features 37 different species of ancient medicinal plants, spices, ornamental, kitchen, and poisonous plants, and plants used as dyes. All the species were originally introduced to Denmark in or before the Middle Ages and still grow in the wild in or around Kalundborg's medieval city centre.
The six display beds are the first in Denmark to contain only "friar's plants" found in the vicinity.
The two-hundred-year-old mulberry tree is also quite an attraction.
A famous ceramic model of the fortress and market town of Kalundborg as it was in ca. 1650 is also to be found in the garden. The model was made in 1951 by pastor Steen Andersen. He also built the model of medieval Copenhagen to be seen in the city's museum.
You can enjoy your packed lunch at one of the museum's tables with a superb view of the church and the fjord.