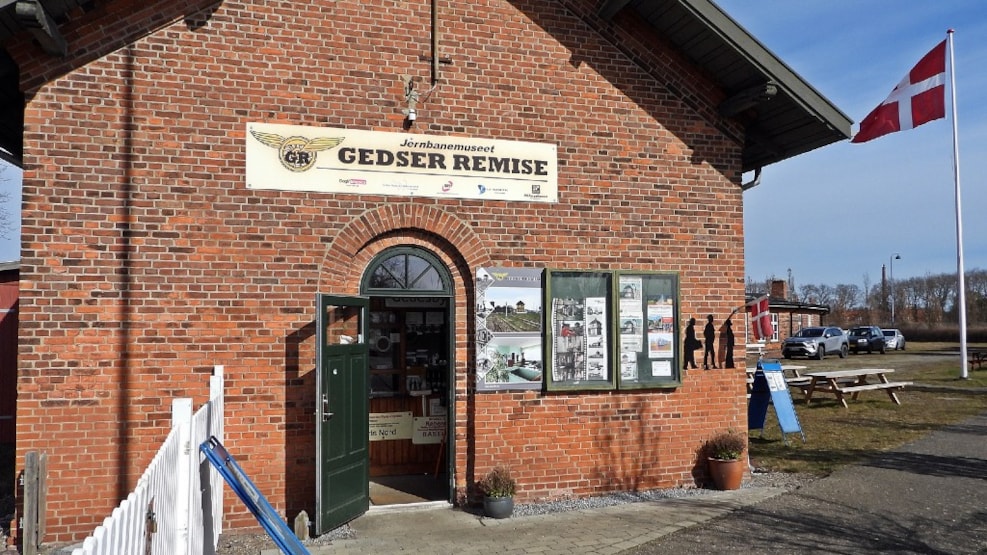 Gedser Engine Shed
The railway museum Remise in Gedser represents a part of the cultural heritage of the Golden Age of Railways.
The eldest part of the building is from 1886. Extensions have been added in 1905, 1915 and 1941.
All buildings are still in the original shape. Necessary maintenance is carried out in accordance with available funds.
The main building comprises 12 tracks, where two units wagon/engines can be placed on each of these tracks. The eldest -good old Gungner- is a German steam engine from 1883. All other units are from the first 56 years of the last century. The newest one is a Norwegian rail-car from 1956 which has been in service with the Norwegian State Railways and in recent years done some veteran-railway trips en route from Gedser to Nykøbing with mainly tourists in summertime.
As the track between these two cities is going to be rehabilitated, the this traffic is canceled until further note. Instead rail-bikes on the newly established tracks of the Remise can be used.
Its worthwhile to visit – all are most welcome.