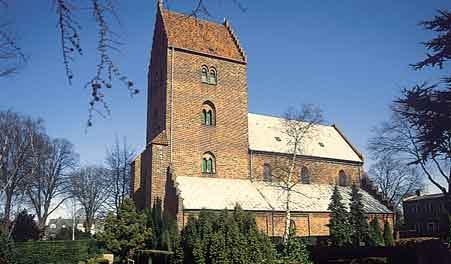 Gl. Vor Frue Church
Gl. Vor Frue Church in Roskilde is a travertine church with three naves from the end of the 11th century and a brick facing wall of a later date.

About 1160 a Cistercian convent was built to the south of the church. In 1177 a relative of bishop Absalon, the saint Margaret of Højelse, was buried in the church. Throughout the Middle Ages the church and convent were very wealthy.
After the Reformation in 1536 the convent was abolished. Around 1600 the convent buildings and the eastern half of the church were demolished. Beautiful furniture from the 17th century.

Closed for visitors during church services.