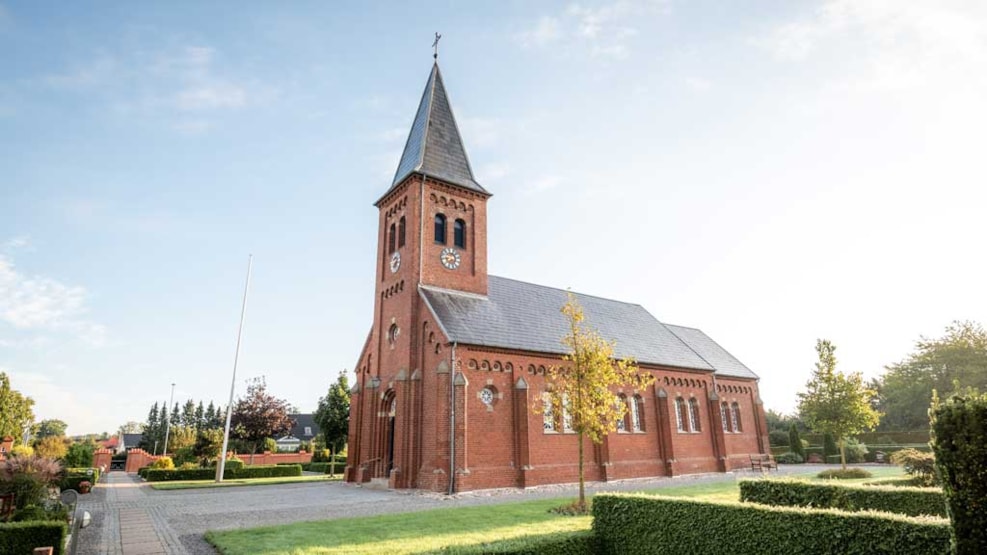 Gludsted Kirke (Gludsted Church)
Gludsted church was one of the first churches to be built in the parishes of the middle and western part of Jutland. Because of the large population flow, and the cultivation of the fields, the pressures to build a church was huge.
The making of the church received massive support from the inhabitants of the cities. The locals also played a huge role in the construction of the church. A lot of the materials used, to build the church, are routed in the local community.
The church was finished in 1892, where the first service was held. In 1988 the church underwent a vast restoration.
Read more about Gludsted church here.