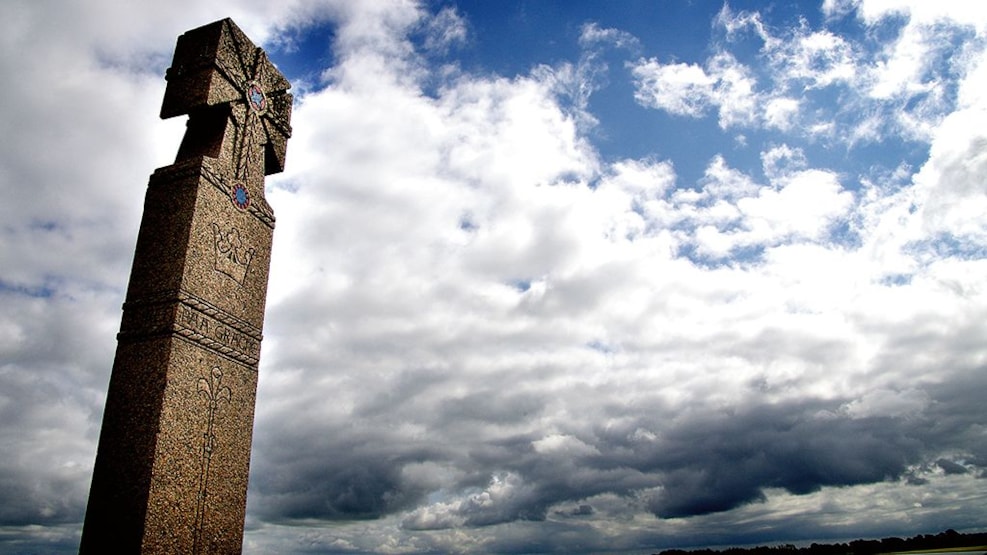 Grathe Hede
At Grathe Hede, you can see the historic Grathe Monument, while exploring stories and family experiences.
Make a trip back to the middle ages in Denmark with bloody battles, murder and political schemes. Turn the wheel of fortune, listen to the chronicles and ring the bells by the Monument.
The history
On the 23rd October 1157 the landmark battle of Grathe Heath took place right outside the village of Thorning. It was a battle between two kings, Swen and Valdemar, and it decided the future of the kingdom. The battle ended a long and bloody civil war, and Valdemar the Great became sole king of Denmark. The sources tell us, Swen is buried at Grathe Church, but the reason why the battle is important today is, the accomplishments of Valdemar and his ancestors. Thanks to them, the country got a written history, the oldest national flag in the world – Dannebrog – and the Code of Jutland.
Practical
Park your car and have a walk through history to The Monument of Grathe, and visit Blicheregnens Museum, where you can experience much more in the exhibition "The fight for power – the battle of Grathe Heath".
See what others are sharing on Instagram