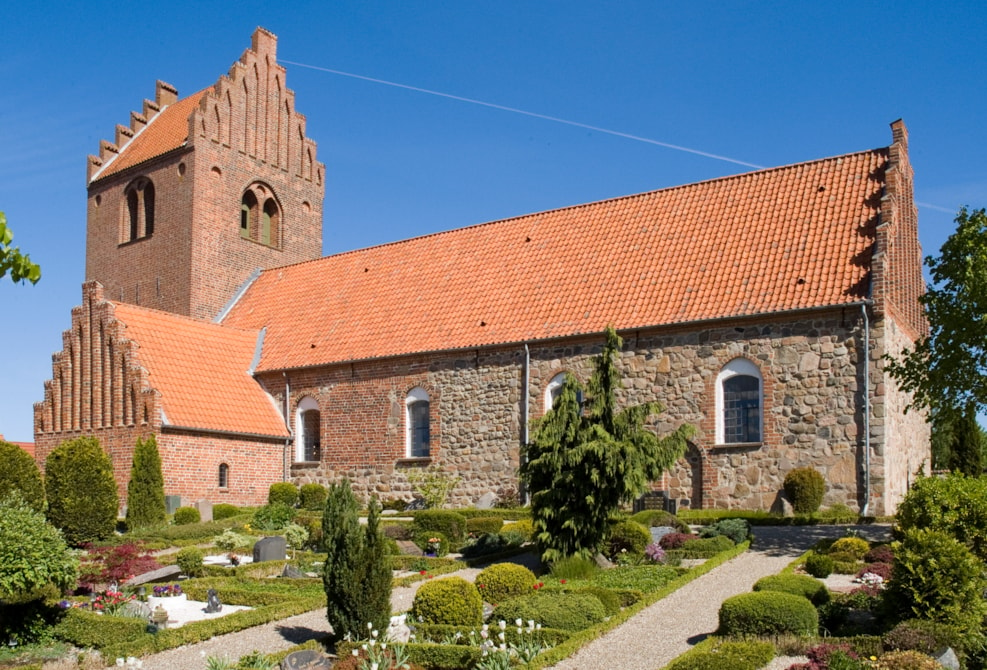 Grevinge Kirke
Until 1933 the church belonged to the University of Copenhagen.

In the altar part in the church we find Niels Larsen-Stevns fresco
from 1924 (the resurrection and the ascension) and in the nave we find the old altarpiece.

Among the newest things in the church we find the great glass painting in the tower. It was created in 1955 by the artist Gerda Swane.