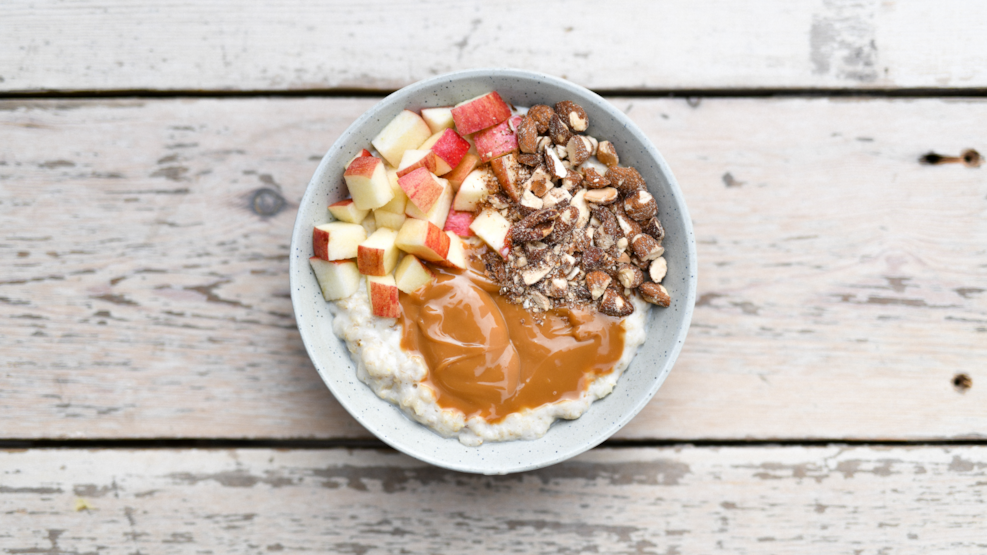 GRØD
One of the latest food trends to gain foothold is porridge. And of course it's done nicely and delicate at Grød in Copenhagen. 

Grød - or porridge as it translates, has serveral very popular cafes around Copenhagen. And as the name rightly reveals, only porridge is on the menu.

But forget about boring, sticky oatmeal. At Grød they get creative and creates dishes such as spelt porridge with chestnut purée, apple and toasted almonds. Or their signature: oat porridge with apples, dulce de leche caramel and toasted almonds. 

Cheap prices
You don't have to bring the big bucks to Grød. Breakfast dishes are 45 DKK, a lunch or dinner porridge is around 70-90 DKK, while a dessert comes in at 40 DKK.

The menu changes every month, but is updated on the café's facebook page. (In Danish)

Grød was started by the two young friends Martin Daniali and Lasse Skjønning Andersen. They aim for an organic profile with seasonal produce. 

You can also buy take-away.