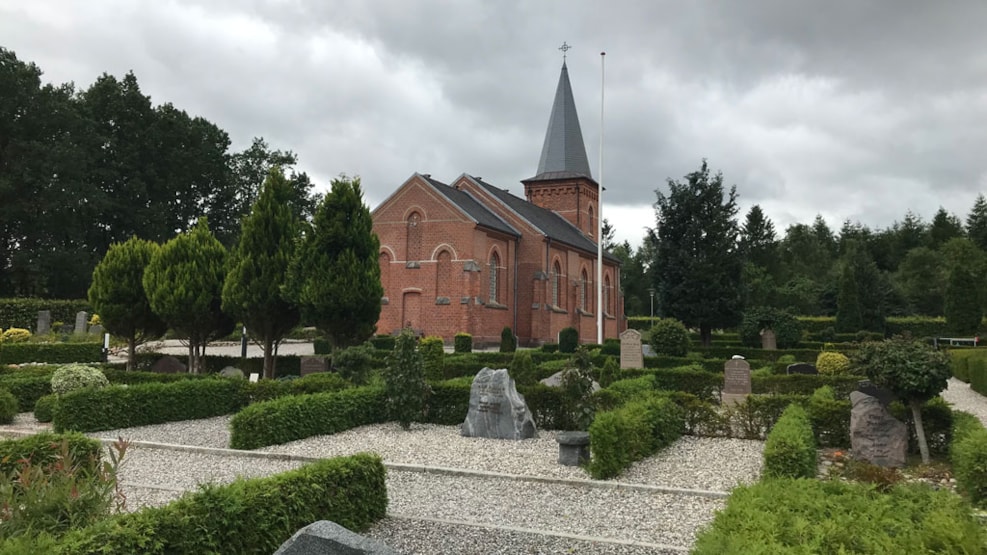 Grove Kirke (Grove Church)
Simple moorchurch, built in red bricks, beautifully situated.
The altarpiece ('The Prodigal') is painted in 1918 with local people as models. Beside the church and the churchyard a German cemetery is situated, for refugees from the time immediately after the Second Worldwar. The cemetery has more than 1300 refugees and soldiers. Beautifully laid out and kept up with stonecrosses and heather. (Free entrance). The church is open around the clock.