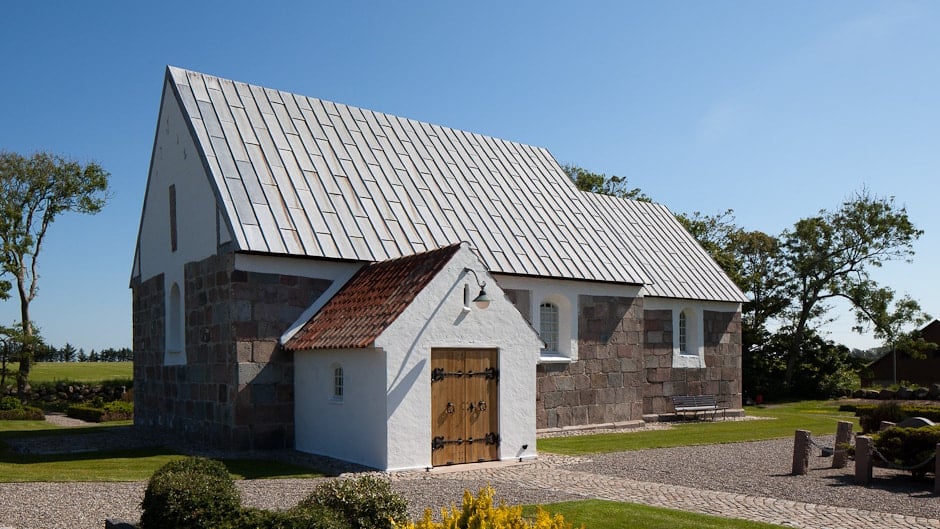 Grurup Church in Sydthy
Grurup Church is located on a hillside in the small parish south of Bedsted on the road to Hurup.
It is a charred church with Romanesque choir and nave of granite blocks.
The church has previously had a tower, which was removed in 1696. Instead, a bell tower is now built together with the choir's east gable.
Grurup Church's porch dates from 1936.
The altar has a semicircular granite stone on the front. The altarpiece is a so-called Lutheran wing altar from the 17th century. New pictures have been added in 2007 painted by Mogens Hoff. The motive is the resurrection of Christ with the women out at the tomb.
The old altarpiece with crucifixion motif painted by Thøger Trane in 1711 is now hung on the south wall of the nave.

PHOTOS: Niels Clemmensen