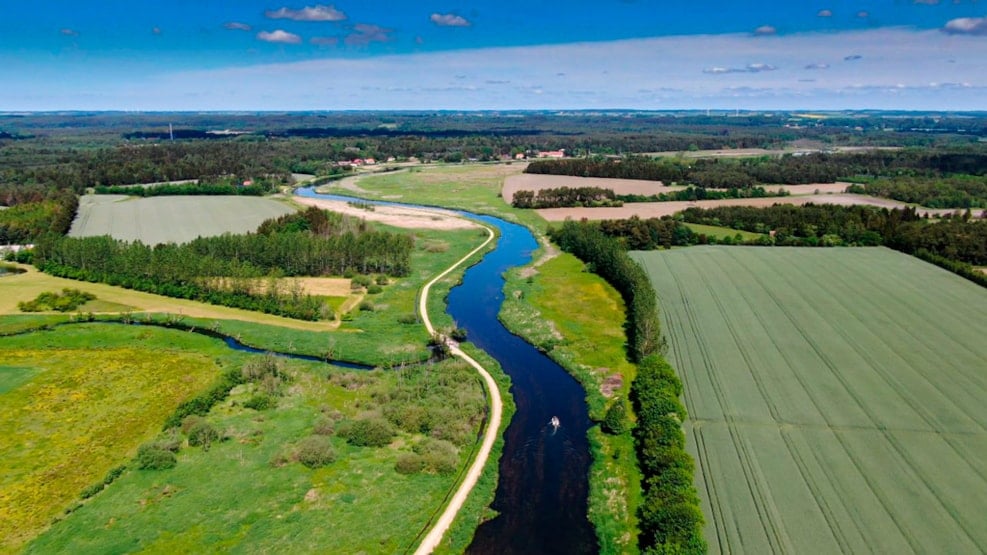 Gudenå River
Denmark's longest river, the Gudenåen, is stunningly beautiful and a natural gem that everyone should experience at least once in their lifetime. Each part of the Gudenåen has its own special character. Here, you can paddle on narrow river courses and large lakes. In the midst of the quiet nature and in the midst of the bustling city.
The Gudenå River is approximately 160 km long and the closest we in Denmark get to a "real" river. The river originates in Tinnet Krat northwest of Tørring and flows into Randers Fjord at Randers Bridge.
At Randers, Randers Fjord is forming a river delta with a number of small islands. This delta is one of the few major inland deltas in Denmark, as it was formed at the mouth of Randers Fjord rather than directly into the sea.
In the past, the Gudenå River was one of Jutland's main routes with settlements and later villages along the river. It was mainly peat and agricultural products and, with the establishment of the paper mill in Silkeborg in 1844, paper that was transported. Today, the Gudenå River attracts many to row on the river annually in either a canoe, kayak or rowing boat.
Fishing
For anglers - due to the power of its water volume and depth - the Gudenå River is an challenging angling water and has a very attractive salmon fishery. In Gudenåen you can catch brook trout, sea trout, salmon, eel, pike, sand species and skull.
Hiking
The trek path is a nature-tramp path that follows the Gudenåen from Silkeborg to Randers - a total of approx. 70 km. You can experience unique nature in a varied and sometimes difficult to access landscape.
Canoeing
A canoe trip on the Gudenå is both a scenic and challenging experience. The river is widely used during the summer by canoeists who go on a trip of one or more days duration. Sailing is allowed around the clock and throughout the year. The river is home to more than 80 plant species, of which 44 aquatic species.
Experience the river Gudenå

Find more than 500 activities and information to do along the Gudenå.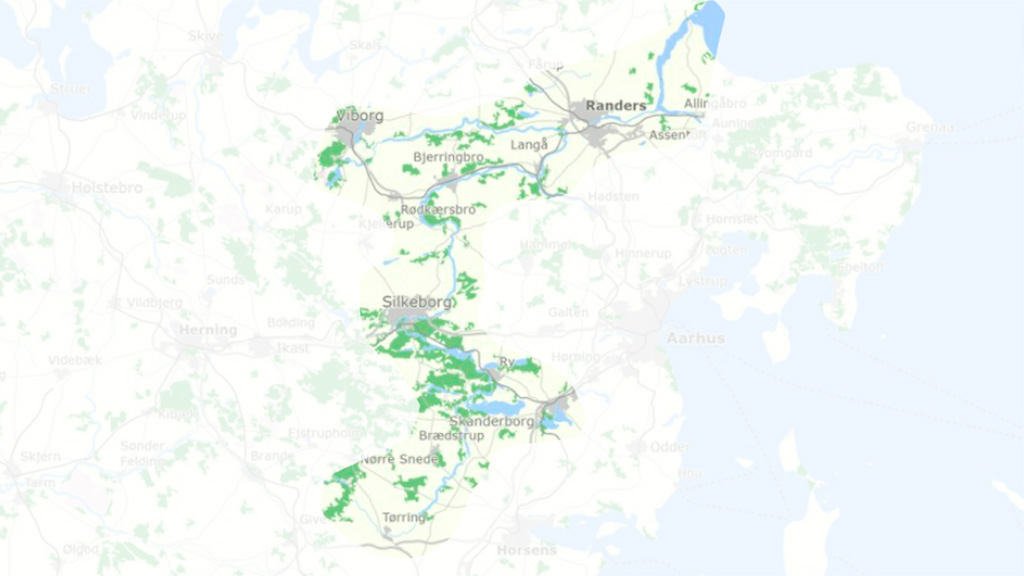 Registration of Visiting Boats
All motor boats used on the the River Gudenå and Lakes of Silkeborg must be registered. This means your boat must have a guest number, which can be purchased here.
See what others are sharing on Instagram