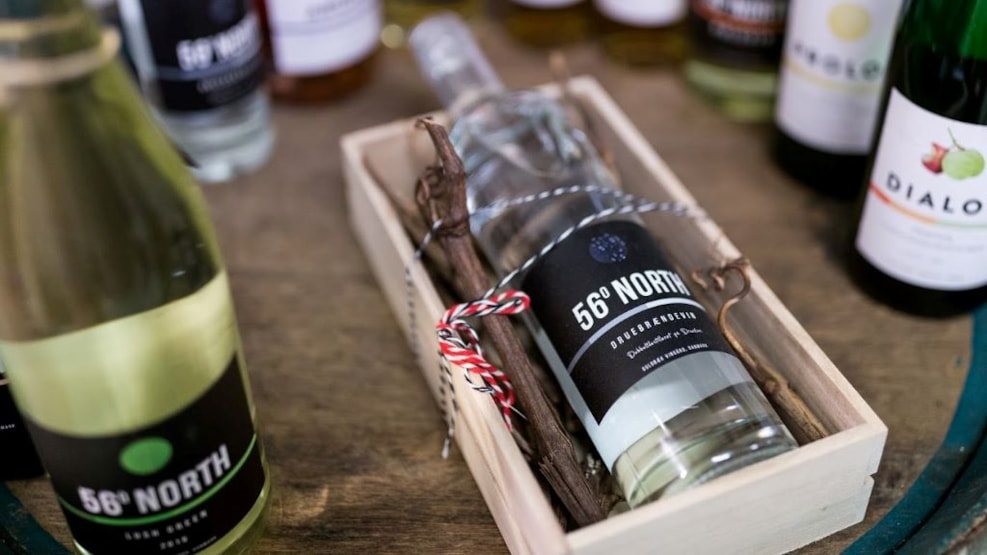 Guldbæk Vineyard
In the middle of the scenic area by Guldbæk, you can find an interesting and beautiful family owned vineyard. The vineyard is located nearby the village Guldbæk, approximately 20 km south of Aalborg, and is one of the northernmost vineyards in the world.  
The fields are on south-facing hillsides, and from the vineyard you have overlook the beautiful landscape with the rolling hills, green forest, and horses close by the wine fields.
A wine worth experiencing
If you want to taste the wines from Guldbæk Vineyard with friends or family, your company or organization there are plenty of opportunities to do so. Guldbæk Vineyard welcomes both drop-by visitors during the summer, guided tours of the whole vineyard, events and the possibility to organize your dream wedding or party at the vineyard. 
For smaller groups, it is possible to make a tour of the vineyard, see the wine-making process and taste their wine. It is possible to include tapas. 
The visit takes between two or three hours, an requires a minimum of 6 people.  
Call Guldbæk Vineyard on (+45) 61 61 79 53 or (+45) 40 33 12 44 to hear more about your possibilities