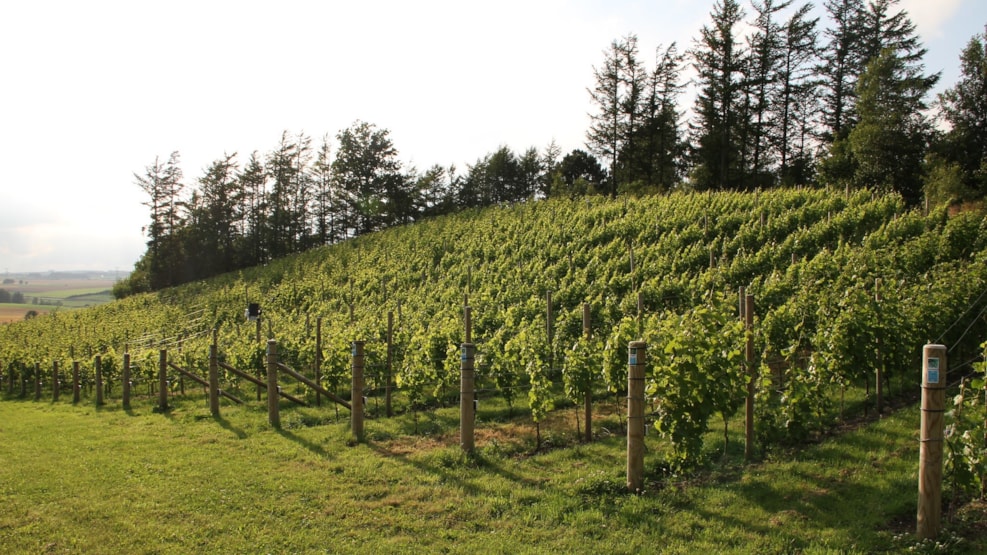 Guldbæk Vingård
In the heart of Himmerland´s round hills, one of the northernmost vineyards, created with equal amounts of lifeblood and craftsmanship, is located 
Guldbæk Vineyard is a family-owned vineyard placed in the beautiful rolling landscape by the town of Guldbæk, approximately 20 km south of Aalborg.
Organic Wine
The first vines were planted in 2008 and today, approximately four hectares are planted with green and blue grapes, all fungus resistant and grown organically with a focus on biodiversity and sustainability.
Denmark as a wine nation
At Guldbæk Vineyard, they strive to create different wines that will put Denmark on the international wine map. They are working towards this goal with organic methods, fine craftmanship, and an uncompromising focus on quality. The several prizes won in international wine competitions show that they are nearing their goal.
Many restaurants and wine lovers have seen that Danish wine is excellent. The mission at Guldbæk Vineyard is to spread the word even further.
You can experience this when you visit Guldbæk Vineyard!