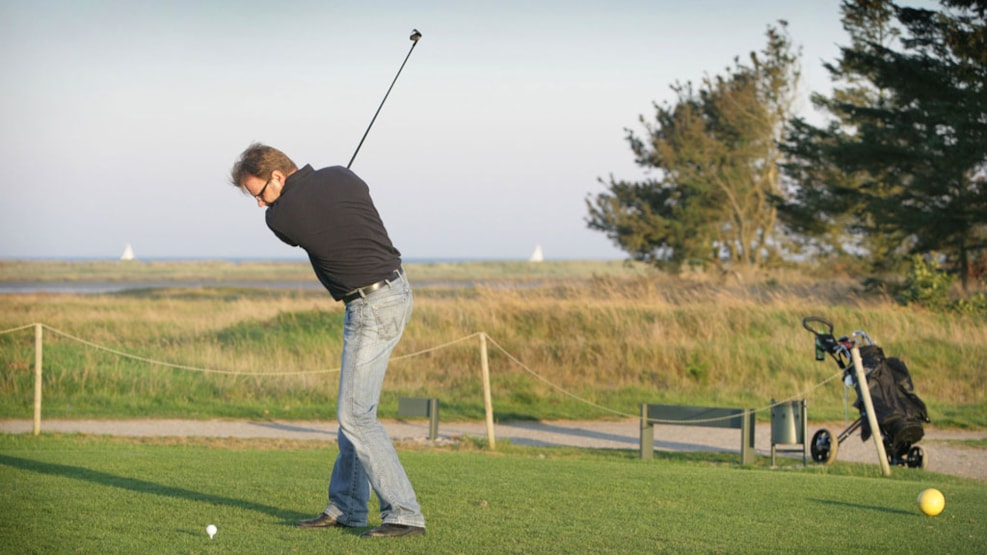 Hals Golf Club
Play golf near the Limfjord or surrounded by forest. This is possible in Hals at Hals Golf Club, where several of the holes are either overlooking the sea or in the woods.
The landscaped course in Hals is a seaside course situated at the entrance to the fjord from the Kattegat. Several of the holes have a spectacular view over the fjord, while other holes are in the woods. There is no shortage of natural beauty when you play golf in Hals. The golf game itself is also top notch. If you are a beginner you can play on the beautiful and challenging par-3 course. For the more experienced, you can try out the great 18-hole course that offers tricky sand bunkers and lakes as natural obstacles - if not the forest was already obstacle enough.
Food and drinks
Hals Golf Club has its own café, Golf Cafeen, which serves beer, wine and water to the thirsty and delicious sandwiches or other refreshments at very reasonable prices.