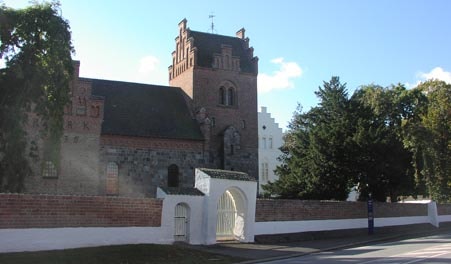 Halsted Kirke
Halsted Church is Lolland's eldest church. It became engaged later as a northern party in the cloisters, which emerged at the beginning of the 1300th century during the reign of Benediktine. In 1510 the cloister burnt down, but the church survived.

It is filled up with the late medieval gilved assets, altarpiece and many fine sculptures from the heir to the throne Prins Christians` time, as a general governor in Lolland-Falster from 1632-47. The pulpit by Jørgen Ringnis.

The cemetery chapel for Rud and Pappenheim family is attached to the church. The church was completely restored in 1877.

The gravedigger Anders Munk, tel.54939527 or 2010336 can be contacted daily at the churchyard except on Mondays.

In connection with visits to the church you are welcome to contact the congregation?s foreman in advance tlf.54939171 or the parish tlf.54939030.