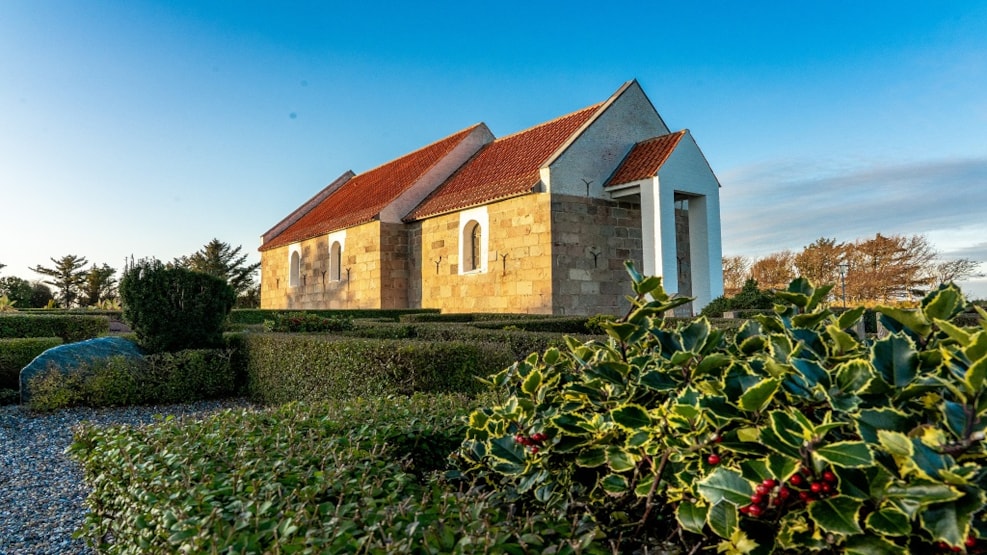 Hansted Church
Hansted Church in Hanstholm was built in the 12th century without a tower, but with the church bell hanging in a brick bell gallows on the choir's east gable, which was built around 1862.
The building has all the characteristic features of the Romanesque church.
Despite the changes that have taken place since then, it still stands as an example of the medieval's excellent mastery of the art of stone building.
Above the porch entrance now sits the tympanum, which originally sat over the church's north door. It was placed there during the church's most recent restoration in 1971-72.
On the south side is the single-masted Hansted ship with the stonemason's signature.
It's about. 100 seats in the church.
The church is open Monday to Saturday between 8 - 16. Worship services and church activities should be respected.

PHOTOS: Niels Clemmensen