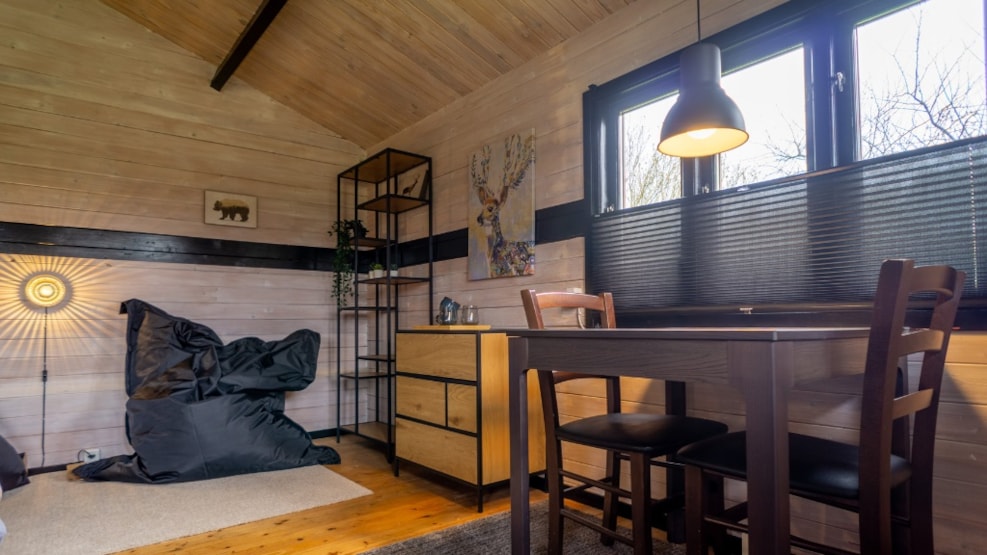 Hedelandets Camping
Hedelandets Camping is located on the outskirts of the village of Sevel between Skive and Holstebro.
With its grocery store and Sevel Kro (Kgl. Privilegeret Kro) Sevel offers idyll and authenticity.
Facilities of Hedelandet's Camping
Tennis courts, playground, ball courts and TV lounge, swimming pool with children's pool.
The campsite rents out two bright apartments. Both apartments have their own shower / toilet and fully equipped kitchen. One apartment is 20 m2 intended for 2 people. The other is 35 m2 and intended for 4 people with a separate bedroom.
In addition, the campsite has 6 cabins for rent.
On the square you will also find Sevel Pizza which is open all year from kl. 14.00 - 21.00.
Activities and experiences in the Vinderup area
The scenic area invites to cycling, hiking and angling. At Open Air Museum Hjerl Hede, there is a revival every year during the schools' summer holidays and the Advent weekends. Over 100 volunteers live in the village houses and workshops.
Stubber Kloster by Stubbergård Lake is located in a unique ice age landscape with grazing cows and lots of game. There are several marked hiking trails in the area - including a handicap-friendly plank trail. Dogs must not be included in the enclosure.
Sahl Church with its famous golden altar is definitely worth a visit.