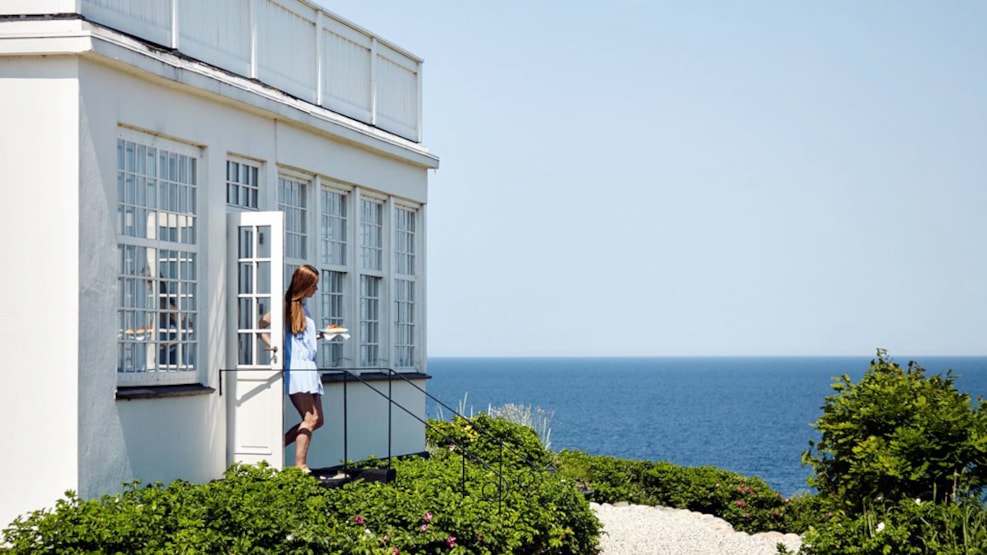 Helenekilde Badehotel
In Tisvildeleje, Helenekilde Badehotel is located right next to the slope and has the most beautiful view of the Kattegat Sea. The hotel offers a cosy and homely environment.
The beach hotel is an obvious choice for a getaway or wellness stay.
There are 28 double rooms, and all have their shower and toilet. There are different types of rooms. See and book them on the hotel website. Smoking and pets are not allowed in the rooms. It is possible to hold your party at Helenekilde Badehotel. It offers events, from christenings and birthdays to receptions and weddings.
History
Helenekilde is so much more than just a hotel and a beach hotel. Here is a nice atmosphere, and then it is a home that welcomes the guests in a relaxed and unpretentious way. As a guest, you are always in the centre, and we focus on the quiet luxury, the good food and the pleasant surroundings.
Helenekilde was originally built as a summer house for a construction matador. Still, after a few years, in 1904, the house was converted into a summer and bath boarding house named Helenekilde Badehotel. After a growing interest in the place, the aside wing was built in 1968.
Wellness
At Helenekilde, you also have the opportunity to bring your entire system into balance. Try a massage with our masseur, and you will become a new person. Enjoy it! In addition, you also have the option of booking a yoga class during your stay. If you are several people, you will also be able to make an entire yoga team with teaching. For further information - contact reception at the hotel.
Practical
If you come by public transport, you can take the train from Hillerød to Tisvildeleje. The hotel is within walking distance of 750 m from Tisvildeleje Station. If you want to take a taxi, call +45 4x48.