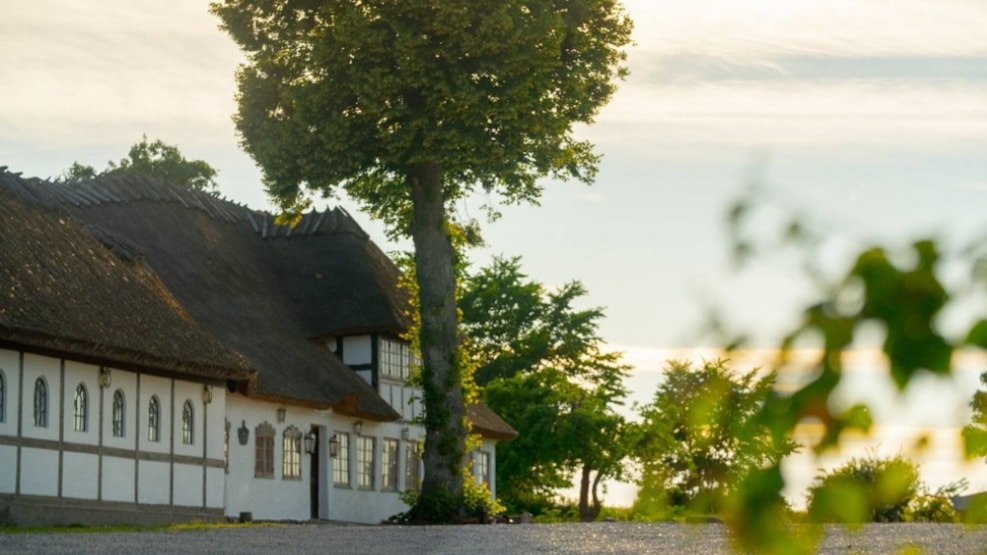 The historical inn Skoemagerkroen, hotel
Combine great food with tranquility, nature and a stay at the historical inn Skoemagerkroen. 
The historical inn Skoemagerkroen is one of Denmark's oldest inns from 1521. It is also the country's oldest "royally privileged post and diligence inn". This type of inn was originally built because King Christian II decided that there should be an inn every two miles, so travelers could get food and change the horses.  
An inn with a proud history
The inn has successfully added a modern touch to its proud history. Today the inn is founded on a strong passion for Danish gastronomy, local produce and good service.
Accommodation at Skoemagerkroen
It is possible to rent rooms at the inn. All the rooms are modern and newly renovated. You can even sleep in outdoor leather tents.
At the inn, you will experience a relaxed atmosphere, beautiful landscapes and delicious food. Spend a few days at the inn and explore the landscape by bicycle or on foot and visit the local attractions, such as the old mill Tadre Mølle.