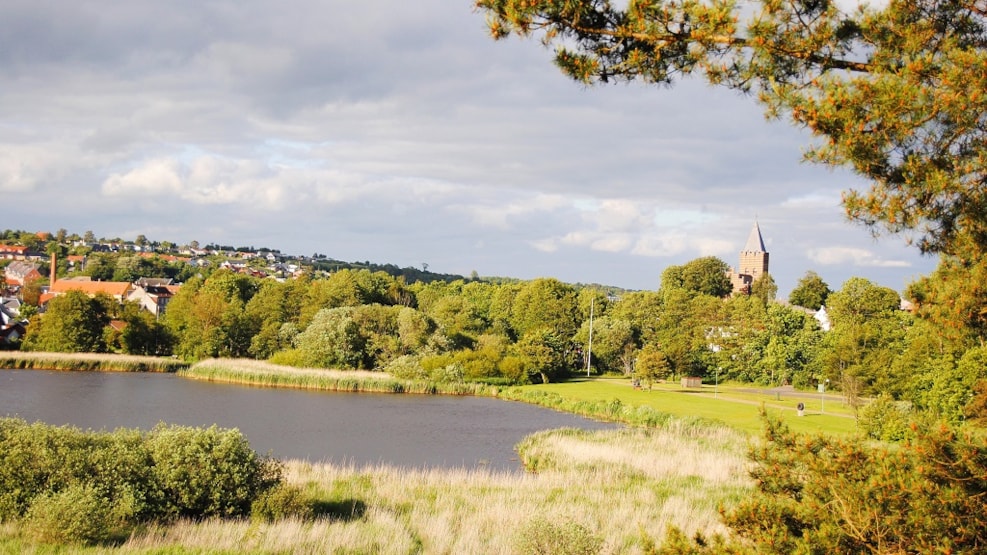 Hobro Church
The church in Hobro was previously a roman church made in ashlar stone. It fell into disrepair because of the poverty, fires and war and had to be demolished in 1848. The architect Gottlieb Bindesbøll, who is especially known for 'Thorvaldsens Museum', was in charge of the new church, which was opened in 1852.
Bindesbøll got his inspiration from many places. The tower is, untraditionally, placed in the east-end of the church, where it is more visible from the pedestrian street. The walls are characteristic with the exchange of the lines of red and yellow bricks and the bricks of the stairs, which are also on the inside of the church to combine the external and internal view of the church.
In 1993-94 the church was renovated, mostly on the inside where it totally changed character. The plaster on the walls was renewed, in regards to making it ready for the new color combination. The whole idea with the renewal was to get back to Bindesbølls ideas, where the inspiration was to connect thoughts and ideas from our time to give an independent contribution from newer time.
The artist Arne L. Hansen was chosen for the job of the color combination. His job was to adjust the colors of the church to the Skovgaard-mosaic in the choir. The colors of the ceiling, walls and benches creates a connection, where the mosaic on the alter wall stands clearer than it did before.
The original plan for the alter by Bindesbøll wasn't realized until the 100th-year day of the church in 1952, where the mosaic by Johan Thomas was made, and still stands today. A new alter table and the cross came at the same time.