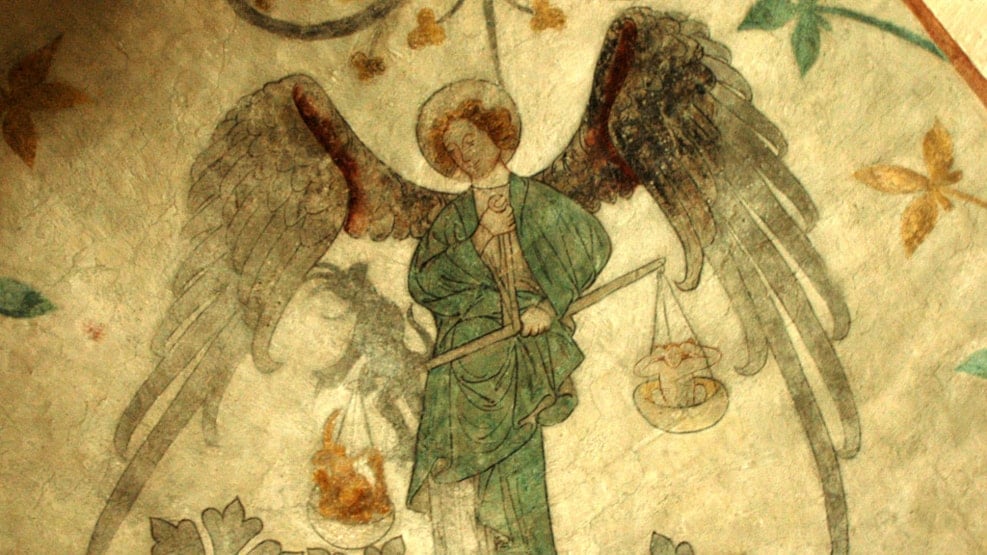 Højby Kirke
Højby Church is one of the oldest and biggest granite boulder churches on Zealand. It was erected during the first decades of the 12th century.

Højby Church is famous for its beautiful frescoes from the end of the 14th century, showing among others the boat race of Olav the Holy for the crown of Norway.

The church has very fine inventory;
- Carved chair gables from apprx. 1555.
- The altarpiece with the original colours from 1475-1500.