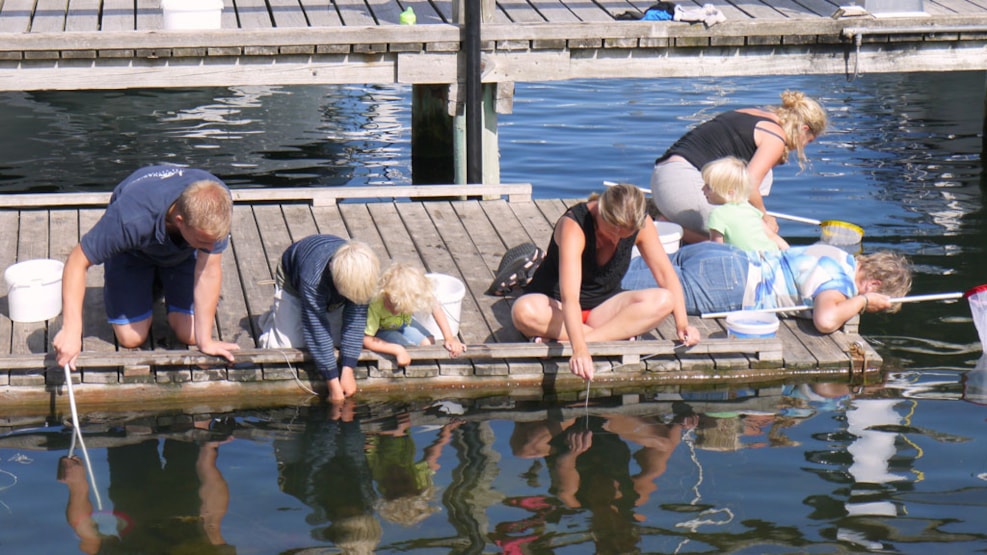 Hornbæk Beach playground
On Hornbæk beach, near the harbour, you'll find a fun playground where kids can climb, swing, build, balance and even play captain on their own ship!
Hornbæk Harbour was built over two hundred years ago, and enjoyed its first festival in 1881. It has long been a place to seek out social activities, from sailing to excellent food and drink. And there's also something for even the youngest members of the family with a fun kids' beach playground. 
The playground has been at the harbour since 2010 and is always open to visitors of any age - all year round. When you arrive, keep an eye out for Jonathan the seagull. He's the beach mascot and sits atop a weatherwave, waiting to greet you. You can also encounter a small seal carved from red oak named Luffe, perched on a rock watching over the children as they play. 
Keeping kids active 
In the past the playground has been further developed by local initiatives, adding little features here and there that all add character. There are also Blue Flag events held at the playground, organized by the Øresund Aquarium in Helsingør. Previous activities have included heading down to the water's edge for a supervised creature hunt. From crabs to tiny fish, you never know what your kids will find! 
The beach playground is the perfect place for the kids to burn off energy in imaginative ways, from climbing, balancing and swinging to spying through telescopes and, of course, don't forget to say goodbye to both Jonathan and Luffe before you leave.