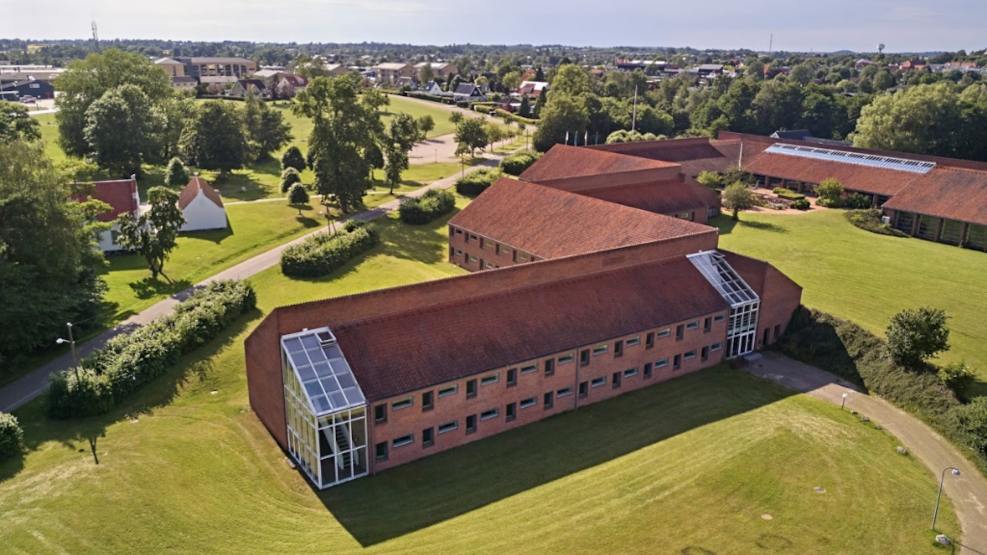 Green Experience
Hotel Bymose Hegn
Here you live centrally in North Sealand, close to forest and beach and right in the middle of the National Park Royal Northsealand. The hotel is the perfect base for excursions on foot or by bike.
Freshly baked breakfast, pool and spa
Do you need pampering with freshly baked breakfast, a kitchen that moves outdoors when the weather allows it and free access to the pool and spa? So take a look at the fantastic package deals. Show me Bymose Hegn's promotional offer. Grab three nights and see how much you can achieve: This is what you should know when you stay at Bymose Hegn.
Play volleyball and petanque.
Bymose Hegn has 112 bright and well-appointed rooms. Wellness area with pool and spa. Lots of space for outdoor activities, e.g. volleyball & basketball courts, petanque and running and walking trails. The hotel restaurant is. See all of Hotel Bymose Hegn's facilities.
Rent a bike at Hotel Bymose Hegn.
At Bymose Hegn, you can rent a bike and explore, among other things. Cycle route 32 leads to the cosy fishing village Tisvildeleje; further along, Nordkyststien route 47 into Tisvilde Hegn and Hundested.
A hike on Tisvildevejen
Get entirely in gear, enjoy the North Sealand nature and use your body. Go for a walk on the pilgrimage route Tisvildevejen. From Bymose Hegn, you can go on day trips and walk the four stages of the pilgrimage route one at a time. It's great to get back to the hotel after a long hike, throw off your boots and recharge for the next leg of the spa. You can also book a picnic for the trip.
Here you can go when you stay at Hotel Bymose Hegn
Pibe Mill - One of Sealand's few stump mills
Ree Golf - Golf course in slightly hilly terrain
M / S Frederikke - Sail out on Arresø
Ramløse Mølle - Be lucky to see how to grind flour
Asserbo Castle ruins - Once upon a time, there was a castle
Haldbjerg Shelters - Try the wilderness spa.
Rabarbergaarden - Organic farming, restaurant, bakery, nursery
Ørby Vingaard - Danish wine with its own approved farm shop
Tothaven - Visitor farm with dairy goats, ponies and donkeys