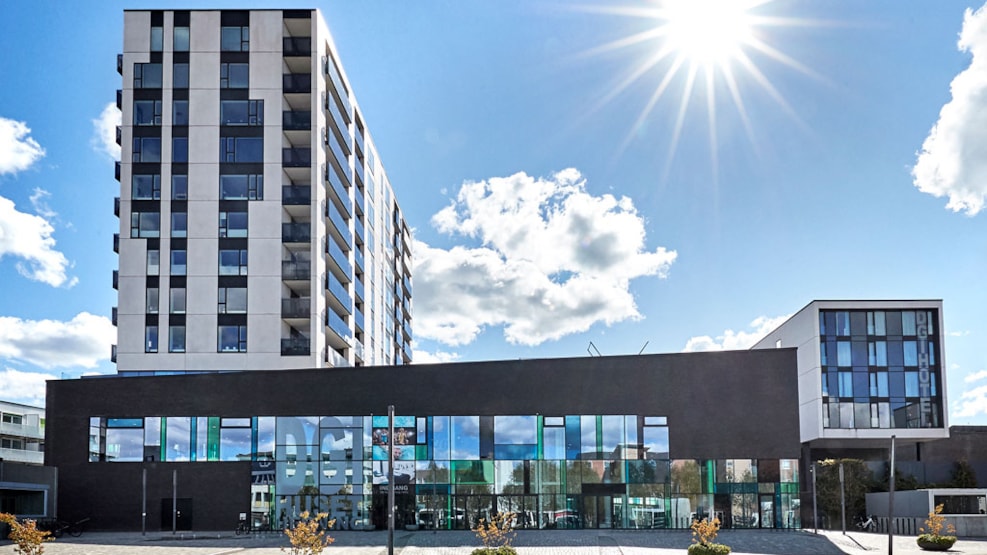 Hotel DGI Huset Herning
DGI Huset consists of a large water culture area which is designed based on the ideas behind DGI-byen in Copenhagen. In addition there are a number of activity rooms and a large fitness area. One the roof an outdoor activity area for i.a. tennis  and outdoor fitness has been made.
DGI Hotel consists of 152 ultra-modern rooms and a direct indoor connection to MCH Herning Kongrescenter.
You will find a beautiful café and restaurant in the DGI Hotel.

The bright rooms are spread over six floors and decorated with floor to ceiling windows and ash parquet. Bathrooms are stylish with white tiles, steel and black granite.

Dogs are not allowed at the hotel.