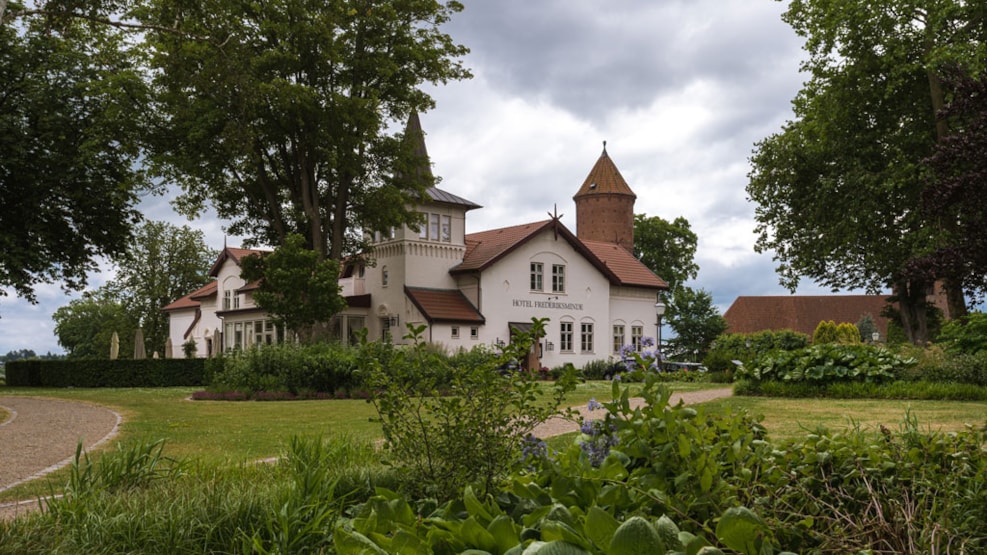 Hotel Frederiksminde
Hotel Frederiksminde is a flagship hotel located in South Zealand. The hotel rooms are elegantly furnished, the view of the fjord is fantastic and the food is first class. The perfect hideaway for a romantic getaway.
Hotel Frederiksminde is idyllically and discreetly sheltered by nature's embrace, just 50 metres from the shore of Præstø Fjord. The view from the classic hotel is one of a kind. Both inside and out, everything has been returned to the building's original 1890s style. Enjoy the wonderful tranquillity of the 19 elegantly decorated guest rooms and suites, each decorated in a different romantic style and with a personal touch.
The unique location provides the perfect setting for life's celebrations, all types of meetings or parties that call for a special touch.
With chef Jonas Mikkelsen at the helm, Hotel Frederiksminde's main attraction is its award-winning modern Nordic cuisine. The Frederiksminde evening restaurant boasts a Michelin star and serves the finest cuisine. The produce is sourced from local suppliers and the hotel's enormous kitchen garden, which supplies the restaurant with vegetables of all kinds all year round. The sustainable focus has secured Frederiksminde the Michelin Green Star, one of the first to be awarded in the Nordic region.