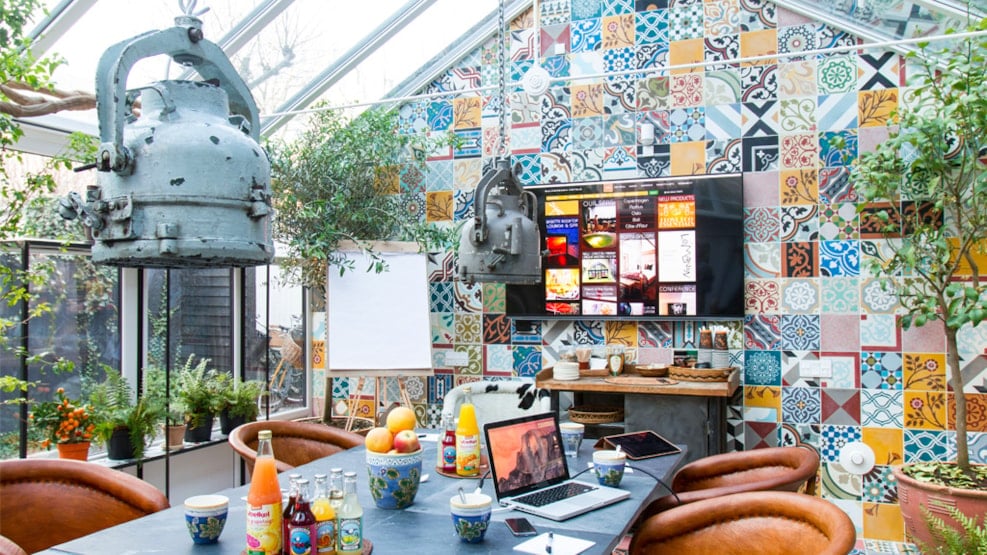 Hotel Guldsmeden 66
Our urban bohemian hide–away in the heart of Copenhagen´s Montmartre area.
66 Guldsmeden (formerly Carlton) opened in 2002 as the first of the Guldsmeden Hotels in Copenhagen, cementing our position as pioneers of the new Vesterbro! We´ve been through a number of renovations and expansions along the way, and the house now has a total of 74 lovely rooms, with the Carlton Cantina café at its very heart.
With Vesterbro´s gritty glamour and love of life just outside the door, the bigger, brighter, born-again 66 Guldsmeden is a warm and secluded haven, giving you exactly what you need for a perfect stay in Copenhagen. There are so many great places in this neighborhood – a huge selection of restaurants & cafés, great shopping if you´re after something cool and unusual, art galleries and music venues, and lovely parks just a short walk away. Ask us, if you need pointers or recommendations!
We look forward to getting to know you – join us for a drink, a coffee, a chat or just a relaxing moment in our cozy lounge and terraces.