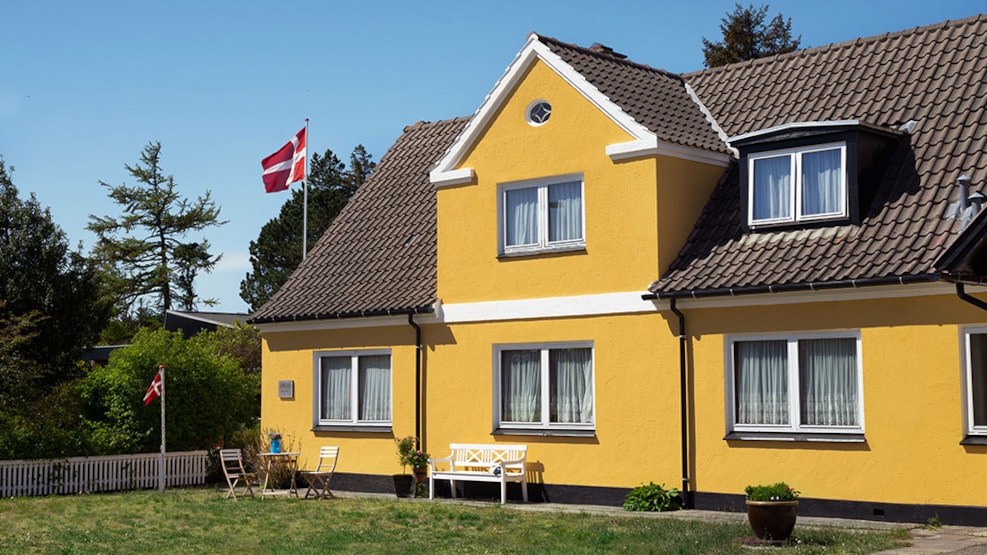 Hotel Inger
HOTEL INGER - Classic retro hotel to be experienced!
The hotel has existed since 1948 and celebrated the 70th anniversary in 2018.
It is the 2nd and 3rd generation that drives the place and the thesis is that things must be a bit like in the old days.
The hotel has 20 cozy rooms - all with bath / toilet - and has a total of 46 beds. The rooms are retro style with teak furniture and ceramics.
In addition, classical Danish food of good quality and with the best possible local produce are offered. We are making everything from scratch and do not compromise!
Look forward to brunch, lunch, afternoon coffee or for dinner. Please contact us for ordering.
Location: 13 km south of Skagen in Hulsig (Denmark's northernmost village), 3 km from Råbjerg Mile, 1.5 km from Kattegat, 4 km from the Kandestederne / North Sea and 100 meters from the Hulsig station.