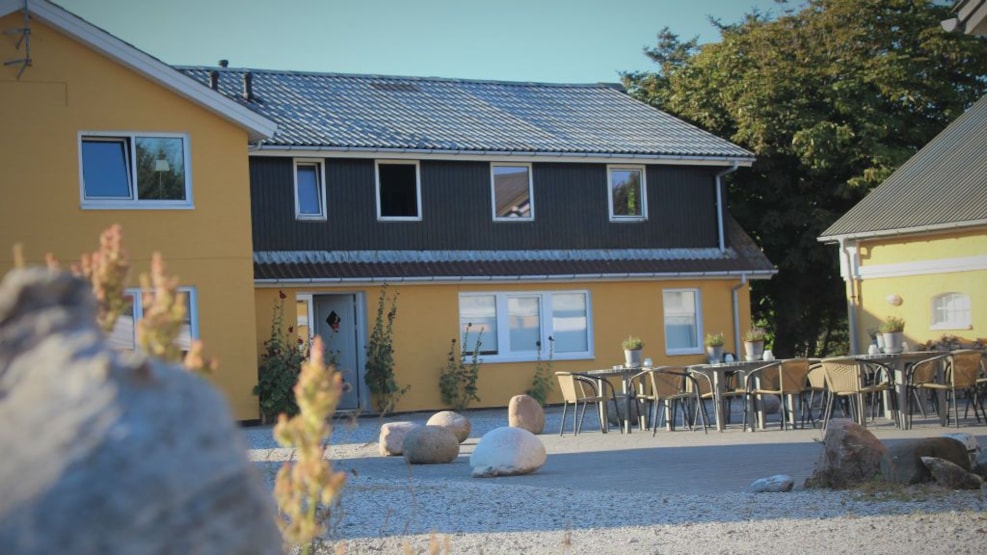 Hotel Kirkedal
Hotel Kirkedal is a cozy hotel located in a scenic setting.
HOTEL KIRKEDAL

On 1 January 2022, Søs Egelund Hotel took over Kirkedal and is renovating and developing the hotel for opening in Easter 2022.

Søs is a well-known local face, she has run Den Blå Cafe in Lønstrup for several years. Søs is part of the Egelund family who run several shops in Lønstrup, including Cafe Slugten and Egelunds Camping.

There will be many new initiatives at Hotel Kirkedal. From Easter a brand new 18-hole mini golf course, which is built around Lønstrup's sights and includes several artisans. The new large mini golf course creates new experience opportunities for families with children in particular.

Both hotel and restaurant are continuously renovated with more focus on the surrounding nature and a simple Nordic style. In the long term, it is intended that the hotel will be expanded with wilderness baths and saunas, says Søs.

Hotel kirkedal houses a really beautiful and renovated barn, which is used for both parties and music events, here there are lots of events throughout the season.

We look forward to opening the doors for a new season in 2022.
Hotel Kirkedal
Mårup Kirkevej 30, Lønstrup 
Mail: ferie@hotel-kirkedal.dk
Telefon: 52 399 388
Website: www.hotelkirkedal.dk