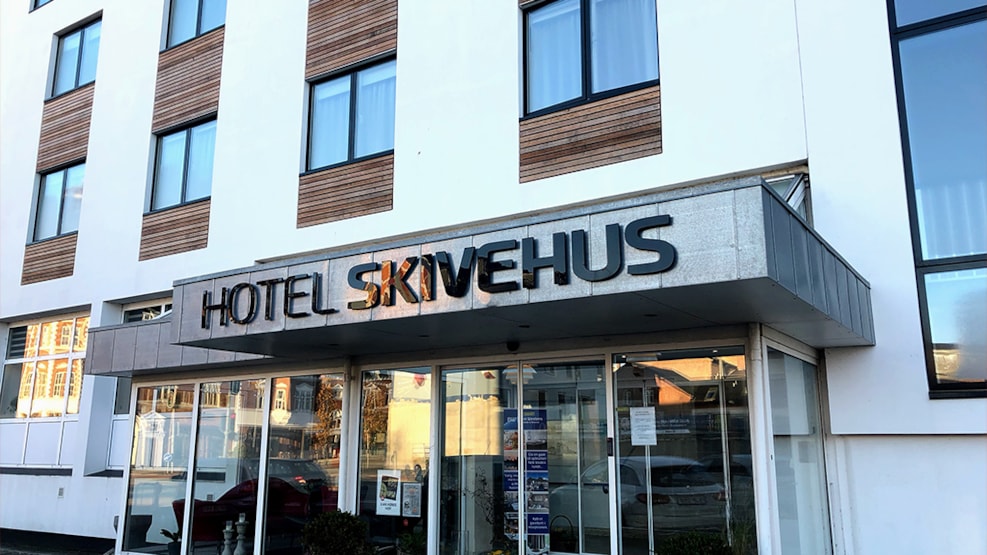 Hotel Skivehus
Hotel Skivehus is a modern hotel with meeting facilities in the center of Skive. The pedestrian zone, forest and marina are just a few minutes walk from the hotel.
Hotel Skivehus
Hotel Skivehus is located right in the heart of Skive city and offers high quality service, a charming ambience and a special "homelike" atmosphere.
The hotel is located in the centre of Skive, which means it is close to exciting shops and only a few minutes walk from the park, the woods and the delightful Limjorden with its lively maritime atmosphere. The hotel owns the rights for fishing at a section of Karup Å river, which runs through its park-like ground, which forms an attractive setting for the beautiful historical buildings. 
The hotel itself offers 43 charming and comfortable rooms, all with bathroom, colour TV and mini-bar.
Information:
For contact, opening hours or more information about Hotel Skivehus: Hotel Skivehus