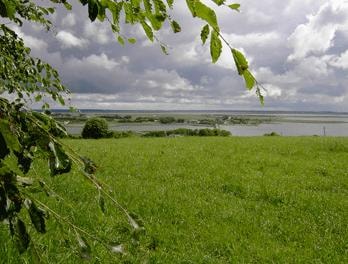 Hou Dås
A small forest close to the Limfjord.
Hou Dås is an ancient meeting place where disputes were settled and laws agreed upon. This beautiful spot, some 13 km north east of Thisted, is still a very popular place for summer meetings, get-togethers and gymnastic shows.

There is a fine view from the top of the 46 m high ridge towards Feggeklit, Salgjerhøj, and Skarrehage on Mors.

On the top of Hov Dås an interesting long barrow and tumulus can be seen. And in the past there has been many archaeological finds!