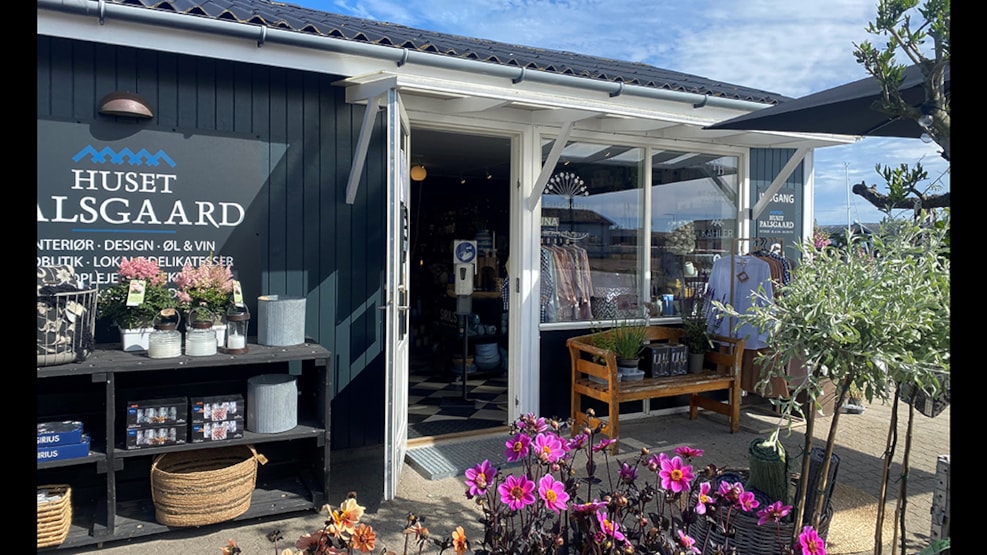 Huset Palsgaard
"At Østerby Havn, in the former Læsø Spisehus, you will find Huset Palsgaard - a shop with sales of interior and Danish design as well as delicacies and delicacies from the island's food producers.
In addition to freshly baked bread and delicious cakes, cuts of the island's local cattle Læsø Galloway are also sold, and spiced sausages are made from even the same beef, among other things. the popular "Saltsyder Poul´s spegelevsel".
In Huset Palsgaard you will also find the small micro brewery "Østerby brewery" and you can of course taste draft beer and enjoy the good view of the harbor.
If you are hungry, snacks and sandwiches are offered to take on the go.
Huset Palsgaard is open all year round - see the current opening hours on Google or Facebook. "