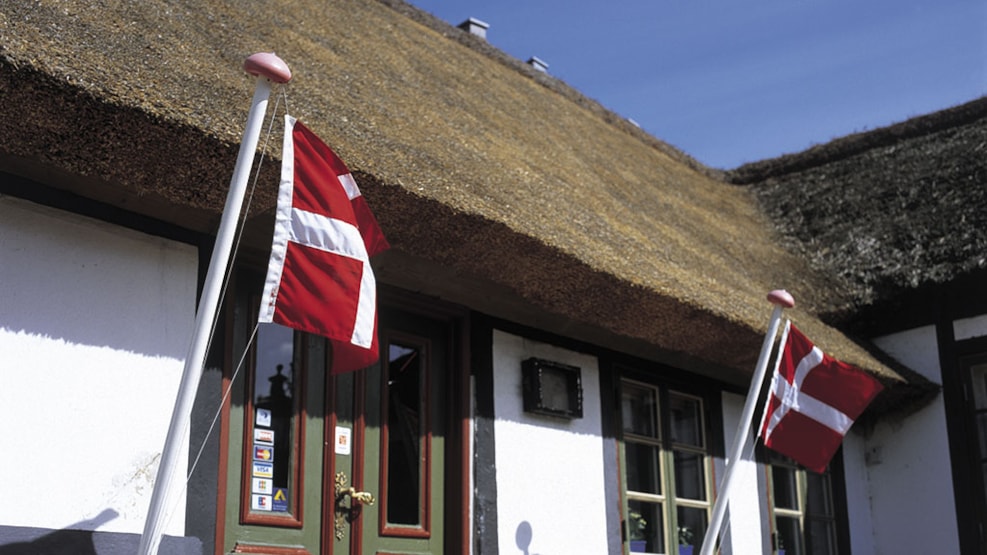 Hvidsten Kro
Hvidsten Kro near Randers is one of Denmark's oldest inns and is renowned today, especially for its involvement with the Hvidsten Group during World War II. Explore here the historical significance of Hvidsten Kro during World War II in Denmark
A Historic Inn
The oldest parts of Hvidsten Kro date back to the time of King Christian IV, with the earliest building elements dating to 1634. Originally located on the old Mariagerlandevej in the town of Hald, the inn moved along with the new road when it was later realigned.
Over the years, Hvidsten Kro changed hands several times until the Fiil family took over in 1884. It was particularly Marius and Gudrun, a married couple, who became integral to the inn's history. They were also involved in the Hvidsten Group, which left its mark on the inn. Both were passionate about preserving the traditions of the old rural culture, and Marius was constantly on the lookout for interesting and historic items to add to the inn's collection.
The Hvidsten Group
Hvidsten Kro is well-known for its role in the Hvidsten Group during World War II. The group was established by the inn's owner, Marius Fiil, and his involvement in the resistance movement had fateful consequences for the entire innkeeping family.
The story of the Hvidsten Group was immortalized in the films 'The Hvidsten Group' and its sequel 'The Hvidsten Group II - The Survivors.' In 1984, the Fiil family celebrated the inn's 100th anniversary on the site, and the inn has now stood for more than 350 years.
Today, Hvidsten Kro welcomes guests with five rooms and a total of 10 beds, along with a restaurant known for its delicious bacon and chive omelette."
See what others are sharing on Instagram