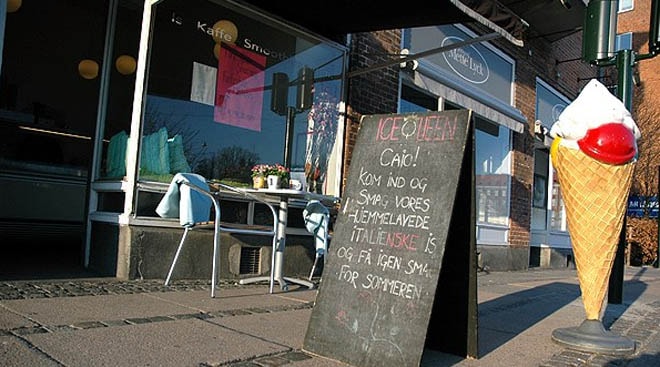 Ice Queen
When you are in the mood for a cold refreshment, go to Ice Queen. The ice cream shop is located in Frederiksberg, and they make their own ice cream.

The ice cream is made with organic milk and they even offer ice cream made with soy milk and almond milk. The hours varies, but you can follow IceQueen on Facebook and see some of the sortiment.

You find experimenting ice creams that may not always be on the menu. Latest interesting ice cream was a spinach and apple flavoured ice cream next to the traditional vanilla and chocolate ice cream.