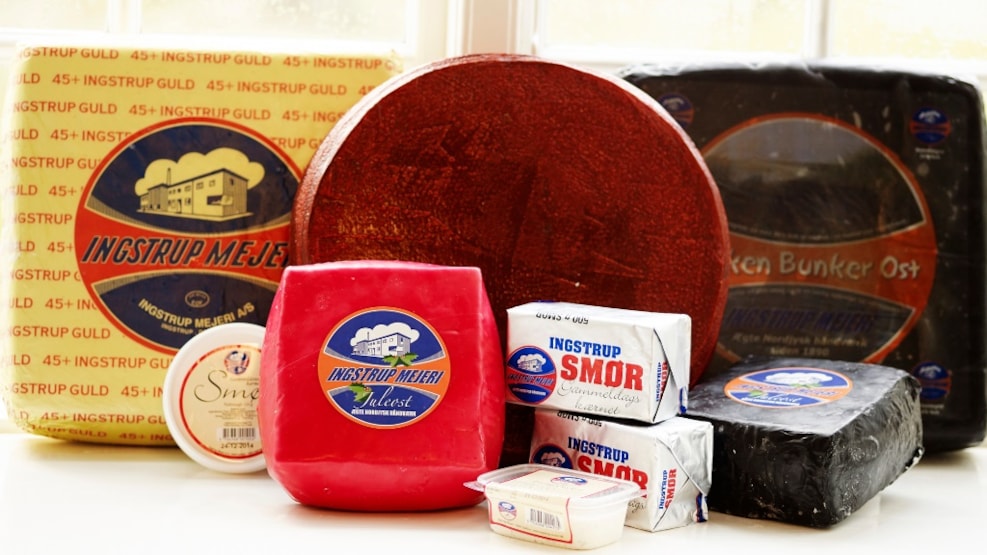 Ingstrup Mejeri (Dairy)
Ingstrup Mejeri (Ingstrup Dairy) is one of the smallest dairies in Denmark.
Bunker Ost (Bunker cheese) is a product of local handicraft and the cheese has been matured in a bunker by the see.
The dairy is also known for Kloster Ost - monestary cheese - which is cheese matured in Vrejlev Kloster, which is situated between Børglum and Vrå, east of Løkken. Vrejlev Kloster is not open to the public.
For more information check out the
website
.