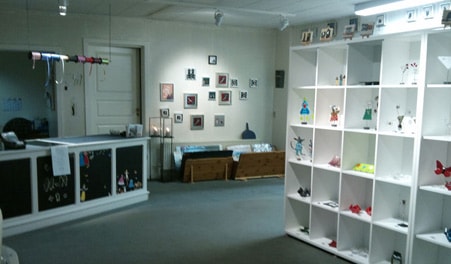 Jobi Glass in Bedsted Thy
Here you can join in on one of our interesting and fun glass courses. On our glass courses you can make your own glass art, even if it is the first time you have tried. It's easier than you think! We have workshops every day - but you'll need to make an appointment. You can also buy glass, we have many fine glass things of our own production. Come and take a look. We produce at lot of glass art.
We have also got classes in making glass artifacts. Please contact us by phone +45 31778900 or on our
website
.