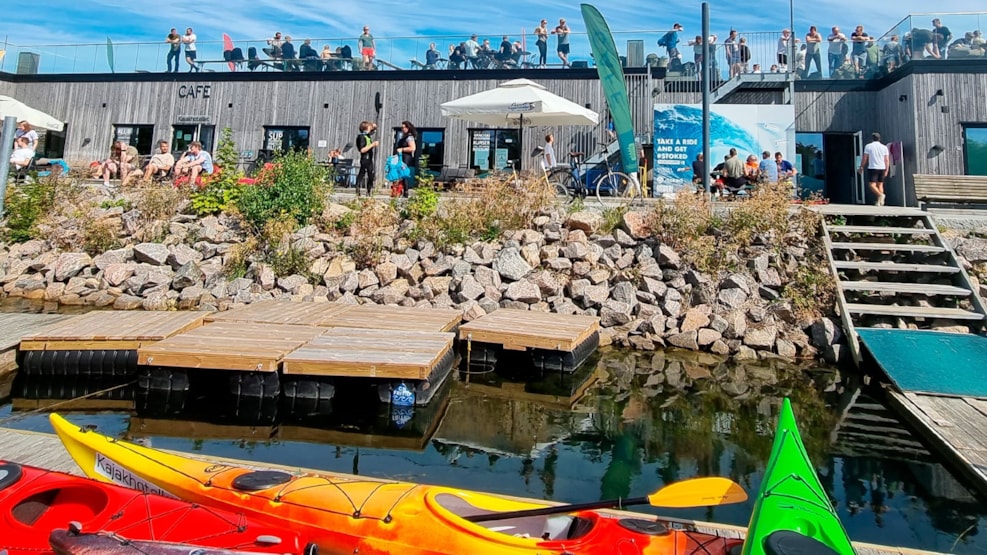 Kajakhotellet
The biggest kayak store and kayaking school in Denmark.
Kayaking through Copenhagen's water gives a new perspective on the city. Located on Amager beach and Kalvebod Brygge in the city, Kajakhotellet offers kayak rentals, courses, guided tours and events. 
With a location on Kalvabod Brygge in the heart of the harbourside, and another in Amager Beach, Kajakhotellet is well placed for all types of kayakers. 
They offer multiple courses and activities around kayaking and SUP. Regardless if you're a total rookie or a real pro, Kajakhotellet has got exactly the gear you need available for either rent or sale. If you fall in love with the sport, there is also the option to sign up as a member of the kayaking club. 
Kayaking in Copenhagen
In case you wish to buy your own gear, the employees in the store at Kajakhotellet Amager are always ready to guide you through the different options and make sure you get the right equipment.
Kajakhotellet in Amager Beach has a cozy café, where you can kick back with a good cup of coffee, a cold beer or a refreshing ice cream, while enjoying a spectacular view of the ocean.