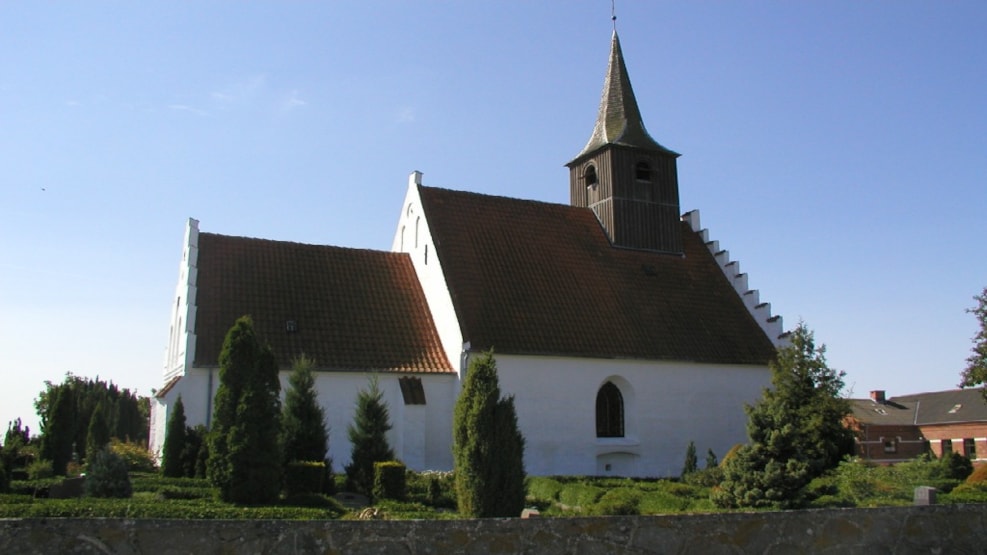 Kappel Kirke
The Kappel Church was constructed as a chapel in connection with a healingpower source in 1464. It was ordered that the building had to be demolished in 1570, but that order was never followed up.

It then became a parish church in 1685.

The altarpiece is from 1860 with a painting of Jørgen Roed. The pulpit is dated back to 1627.

Access to the church is made by appointment with the priest.