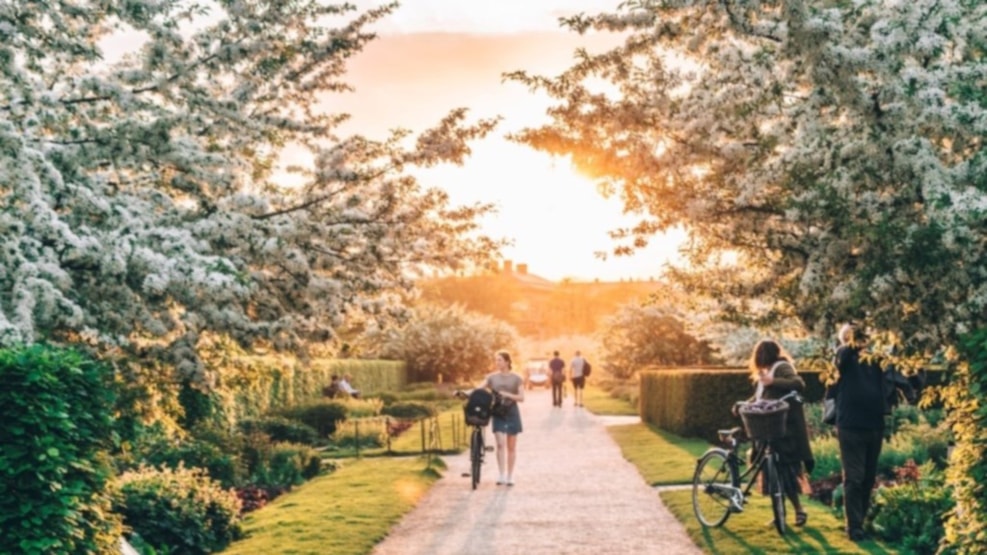 King's Garden
Denmark's oldest royal gardens.
Also known as Rosenborg Garden, the beautiful King's Garden in central Copenhagen is the country's oldest royal gardens. Right beside Rosenborg Palace, its lovely lawns are a popular spot for a picnic in the summer, when the huge flowerbeds are in bloom. 
Laid out in the early 1600s during the reign of King Christian IV, the gardens are a popular retreat in the centre of Copenhagen today, and are visited by an estimated 3 million people per year. It's hard to imagine today that they were restricted just for royal use for around 100 years. 
In summer, there is a puppet theatre for children and the lawns are crowded with sun-worshipers on warm days. During Copenhagen Jazz Festival several bands can be heard playing within the area. There is also an artistic adventure playground and a new garden developed in 2001, the symmetrical Renaissance garden Krumspringet.
What else can you find inside the park? Take your choice of three entrances and wander along tree-lined paths, under rose-bound arches and to the Hercules Pavillion and the statue of Hans Christian Andersen among a multitude of different sculptures. The Kings Gardens includes herbaceous borders, a rose garden and several fountains.