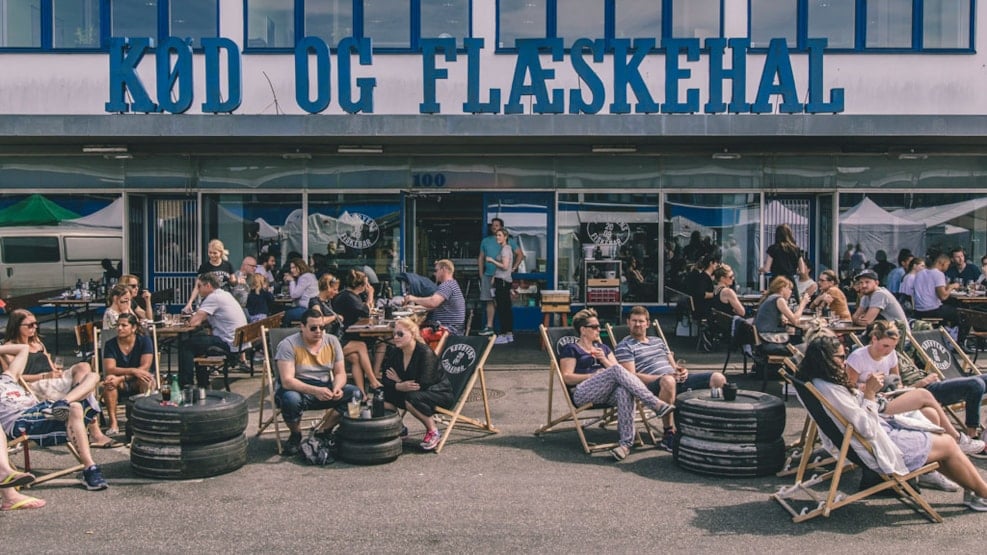 Kødbyens Fiskebar
At Fiskebaren it is all about fish and seafood, fresh, healthy, and delicious food and good wines. The atmosphere is informal and the interior is quite rough.

Fiskebaren has a Bib Gourmand in Guide Michelin Nordic Cities. There are still traces of the old meat halls and you detect a rather deliberate use of second-hand décor.

You can choose to eat at the bar, relax on the sofas, or dine at tables. Weather permitting, you can eat outside in the loveliest evening sun.

You can enjoy just a few nibbles and a glass of wine, eat the main course, or get the full treatment - the choice is yours. Apart from an interesting wine list, the bar also offers a good drinks menu.