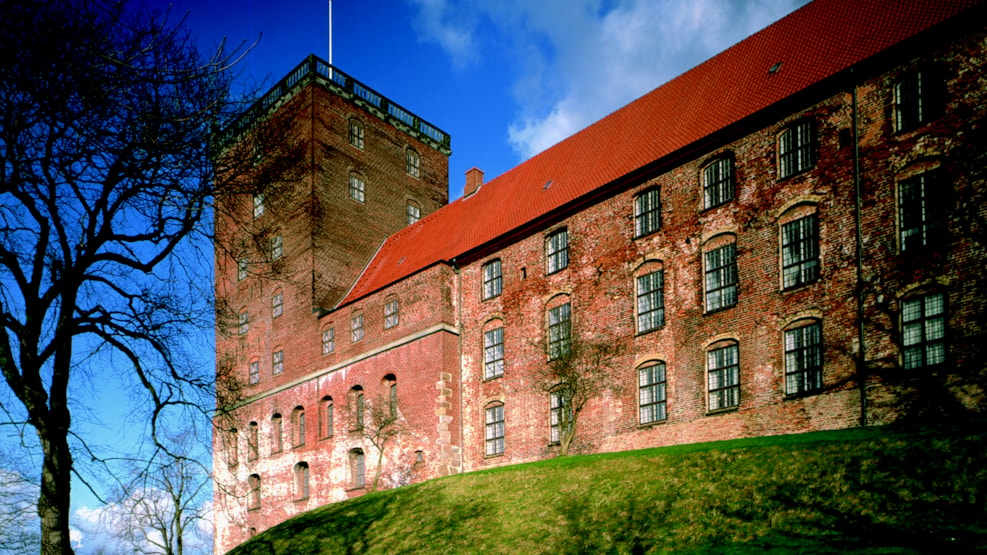 Koldinghus - Magnificent castle in the middle of Kolding
At Koldinghus there are many opportunities. Try various mysteries, fencing, mead tasting or get a guided tour in the old royal palace.
You can even plan the children's birthday where you can dress up, go on a treasure hunt or learn to dance.
In the middle of Kolding stands the castle of Koldinghus, which is the last royal castle in Jutland.
The history
In 1268 the Danish king build a castle to guard the border between the kingdom of Denmark and the duchy of Schleswig.
The oldest preserved parts of Koldinghus is the north side, which was build by king Christoffer of Bayern, who reign from 1481-1513. The last two sides, the south and eastern side, was build by king Christian the 3th. 
The giant tower was build when Christian the 4th became king in 1588.
Around year 1720 king Frederik the 4th did rebuilt Koldinghus to what we know today.
Activities
Today Koldinghus has a lot of activities for the whole family, such as:
Guidede tours for children and their families
Tracing the history of Koldinghus 
Dress up workshop (from 3-16 years)
Training at the royal court (7-16 år)
And much more
Opening hours
Tuesday to Sunday from 10 AM to 5 PM
Closed: December 24, 25 and 31 + January 1