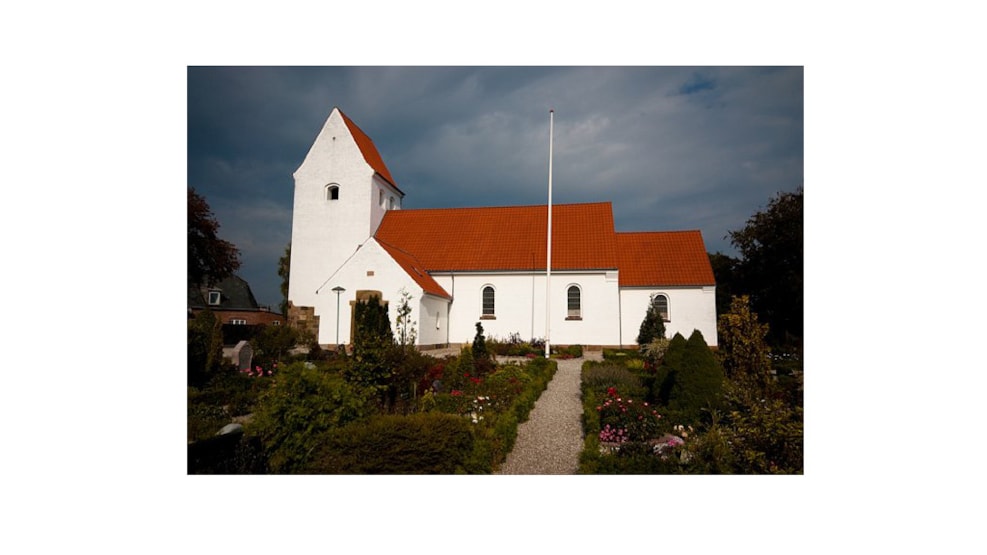 Kolind Church
For about 750 years, did Kolind Kirke stand tall on top of the hill. At the beginning of the 20th century, there was a desire for the church to be replaced by a new and larger church.
This was not possible, but instead, at the beginning of 1915, they began the demolition of the eastern part of the church, in order to begin the expansion. However, the existing masonry was too weak. In 1918, the prospect of a large and beautiful church finally became a reality.
The new church was designed by architect M. B. Fritz from Aarhus. The church was consecrated on whit Monday in 1919. At first, there was not enough money for an organ, so the congregation collected money for a pneumatic organ which plays until 1993.
When the new church was built, the aim was to make the church look more like a restoration than a new church, because of this, parts of the old church have been recycled: the Romanesque style, the beamed ceiling, etc. They also marked the door that women used to walk through, as well as the old windows which have been preserved in different places.