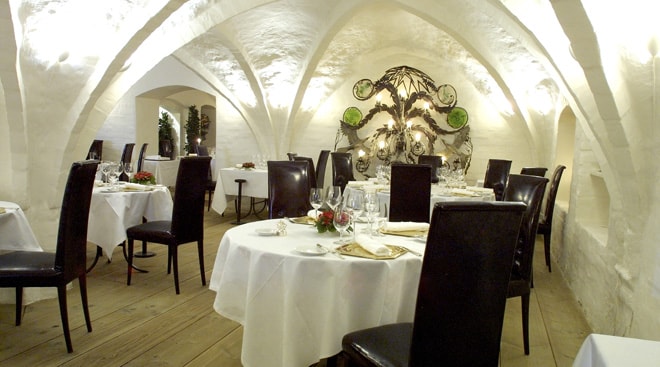 Kong Hans Kælder
Kong Hans Kælder was the first restaurant in Copenhagen to receive a Michelin star back in 1983 and has kept its sky-high standards ever since.
It holds two stars in Guide Michelin Nordic Cities and to this day it's still a point of reference when it came to pleasure and luxury in Copenhagen.
Classic French cuisine
Kong Hans Kælder still serves classic French cuisine. They use the best produce from near and far, and the processing is done with the utmost care and respect for the raw materials integrity.
Where many of the modern kitchens make use of advanced techniques and imaginative presentation, the owners have chosen to turn the tables and base the kitchen on more classic virtues.
This implies not only to their hospitality, just as much emphasis goes into the original chef and waiter virtues, where it is impossible to hide behind any kind of staging.