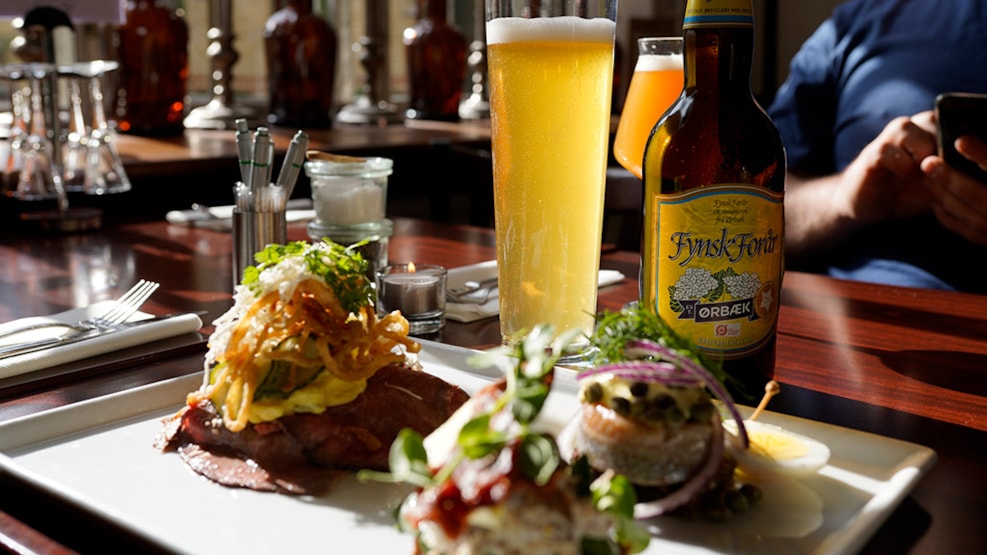 Kong Volmer - Open Face Sandwiches
Kong Volmer is situated in Brandts Passage in Odense by the old clothing mill. For several hundred years the building housed the factory and after closing in 1977 it re-emerged as a cultural institution with museums, offices, shops, cafés and restaurants.

Kong Volmer is open for lunch and serves Danish style open face sandwiches, small hot dishes and other light refreshments including snapas (a combination of tapas and schnapps), quality coffee/tea and pastries.