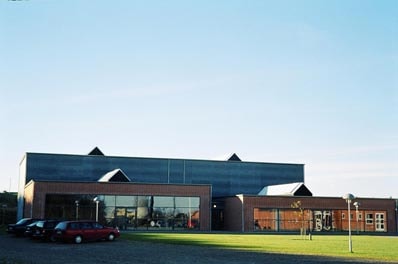 Lemvig Idræts- og Kulturcenter
This centre provides the ideal framework for sport, exercise, swimming, courses, meetings, congresses, cultural events and festivals of all kinds.
Lemvig Sports and Cultural Centre contains exhibition hall, two sports centres, a cultural hall, cafeteria, gym, solarium and swimming pool.

The swimming pool has a 12,5 x 25 m. pool from 1,20 til 4 metres deep. In total, there are six tracks including stools, 1 m. and 3 m. diving board. Other facilities include a hot-water pool (34 degrees), spa with massage jets, water slide, sauna and lots of toys for the children.

There is also a changing room for handicapped.